Reusable, Full Color, All-Over Decoration
3 Ply Mask
with Filter Pocket, Nose Clip, Adjustable Elastic Bands, Individually Sealed Bags
50 minimum, 10-12 BD Production
Starts at $5.95 ea
With higher quantities, you can get them as low as $3.75!
Form Fitted Cupped Reusable Mask
2 Ply 65/35 Poly-Cotton Blend
100 is $4.15
Contact us for more price breaks
4 Ply, 100% Cotton Reusable Mask
Blank: 100+ is $2.35
1-Color: 100+ is $2.99 ea. +$50 Setup
Full color also available. Call for Pricing.
2 PLY COTTON REUSEABLE BLACK FACE MASK
QTY 100+, $0.99 ea
Call About Adding Your 1-Color Logo!
2-Ply Multi-Functional Double-Sided Imprinted Gaiter
Minimum Quantity 250
Starts at $5.50, get them as low as $4.50
12-15 Business Day Production Time
DISPOSABLE, 3 PLY,
NON-MEDICAL MASK
QTY 50+ = $0.24 ea
QTY 1,000+ = $0.19 ea

Call About Program Pricing
MASK EXTENDER EAR PROTECTION
Minimum 250, $0.59 each
$40 Set up, Standard One Color Imprint
Microfiber Face mask with Keychain Case
Full Color decoration on both mask and keychain case (6 mask colors available)
100 minimum, $5.25 each
7-10 business day production time
Face shields
Blank: 25 + $3.95, 100 + $1.79
Logoed: 100 + $2.79
Logoed Shields 1-2 Business Day Production Time
Children's Shields Available Also-
Call for Pricing and Information
1 Gallon Gel Sanitizer
Minimum Quantity 4, Starting at $29.99 each
Blank ships in 24 hrs!
(Available with pump for +$1.20 each)
12 oz Touchless Dispenser
Minimum 30 pieces
Starting at $20 ea + setup
Colorama Antimicrobial AM Pen
3 Business Day Production time, 250 Minimum Quantity, $0.55 each
+ $0.06 each to poly-bag
Full Color
Contact Us to Place Your Order Today
Please let us know if there is something we can help you or your business with!
Looking for Something Else?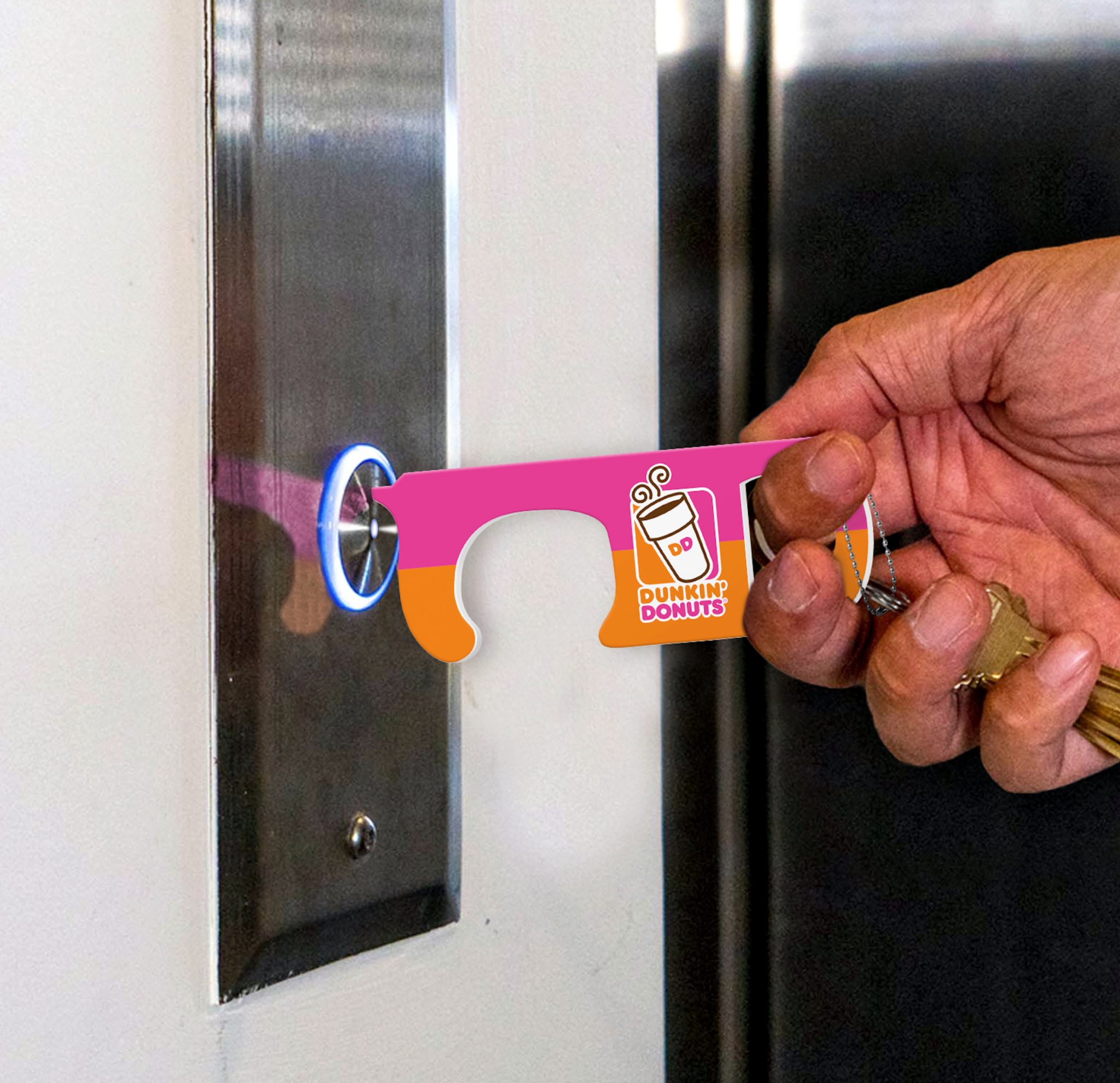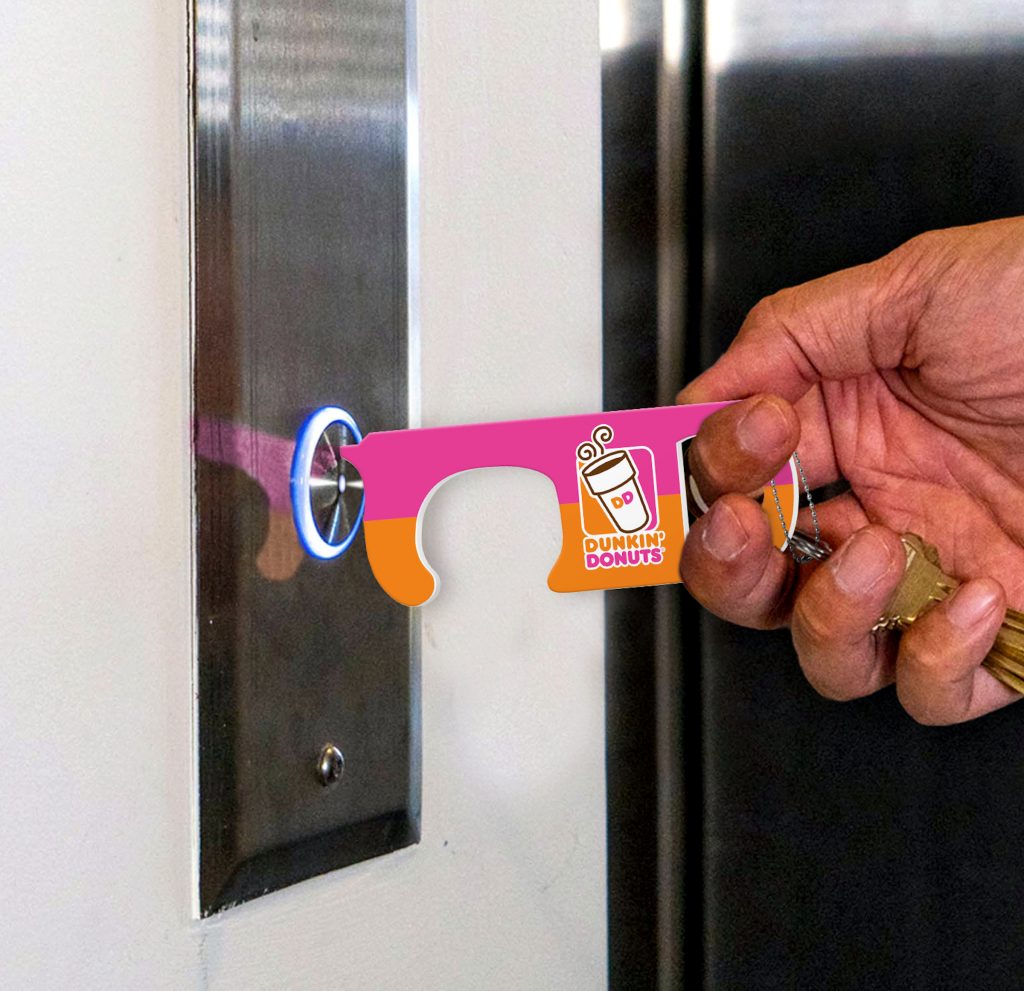 Large safe key with beaded chain
Production Time 7 business days
Minimum 250 pieces
Starting at $2.88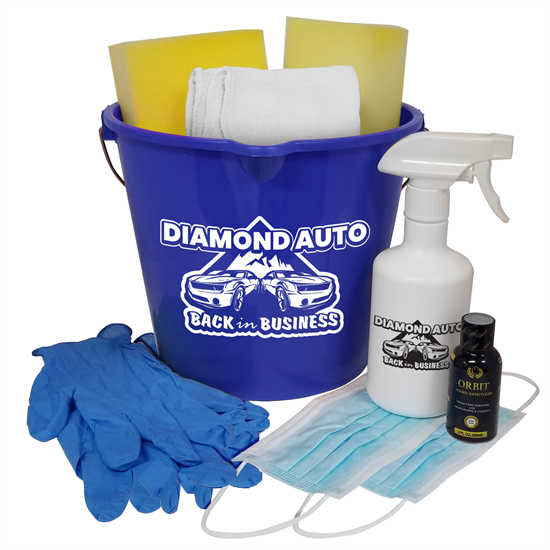 Get this kit as a whole, or order individual items! Multiple spray bottles available! Sanitizer Pump bottles available!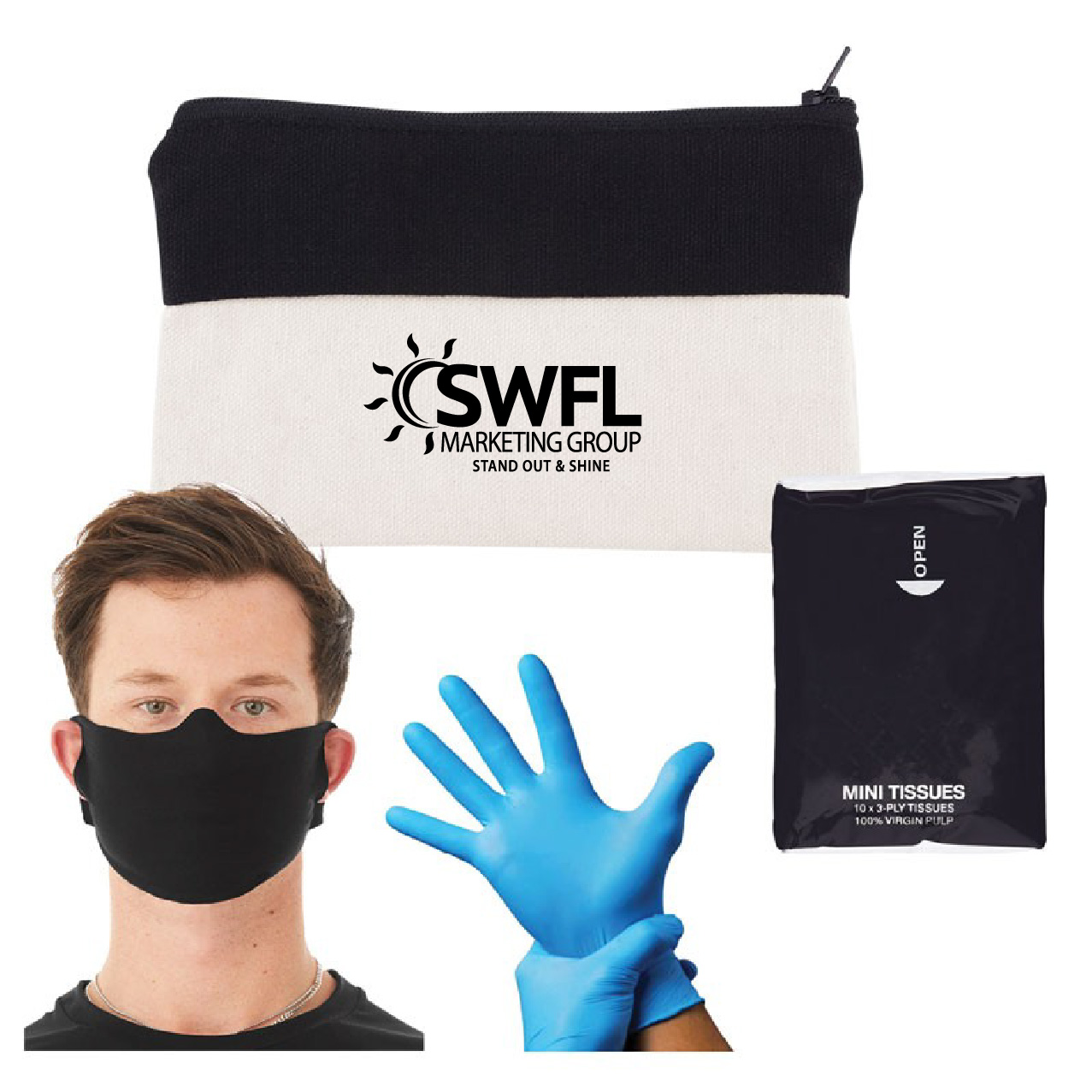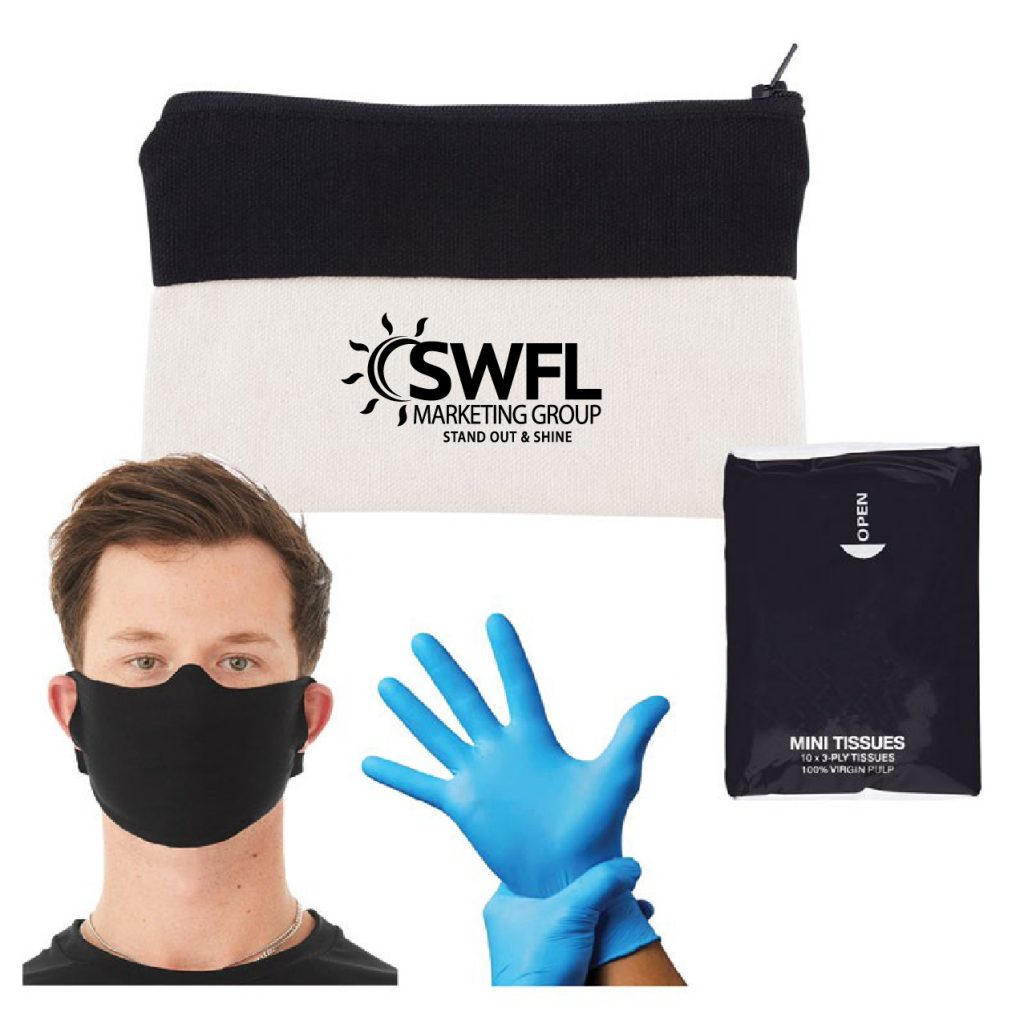 Minimum Quantity 50, Starting at $8.99*
7 Business Days after art approval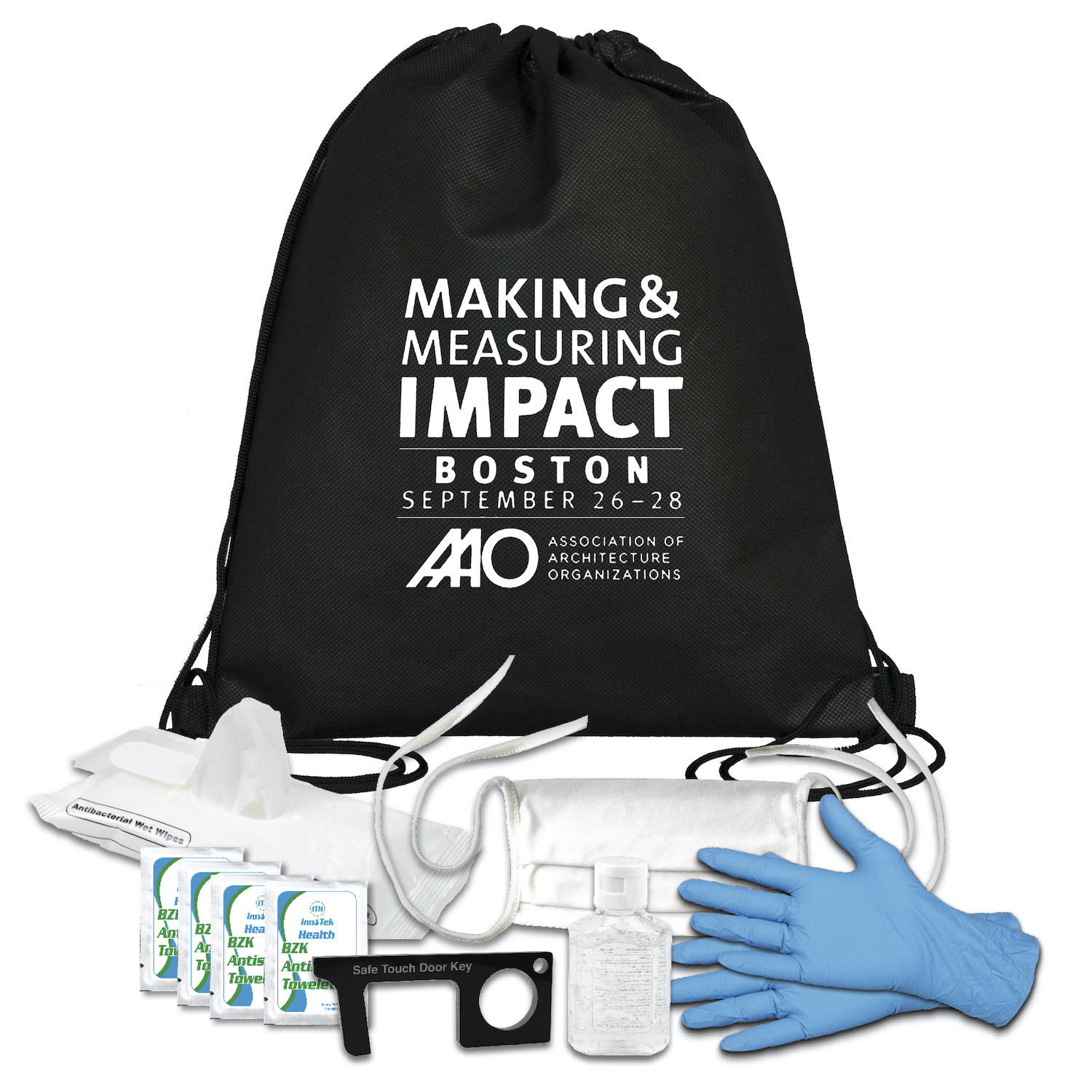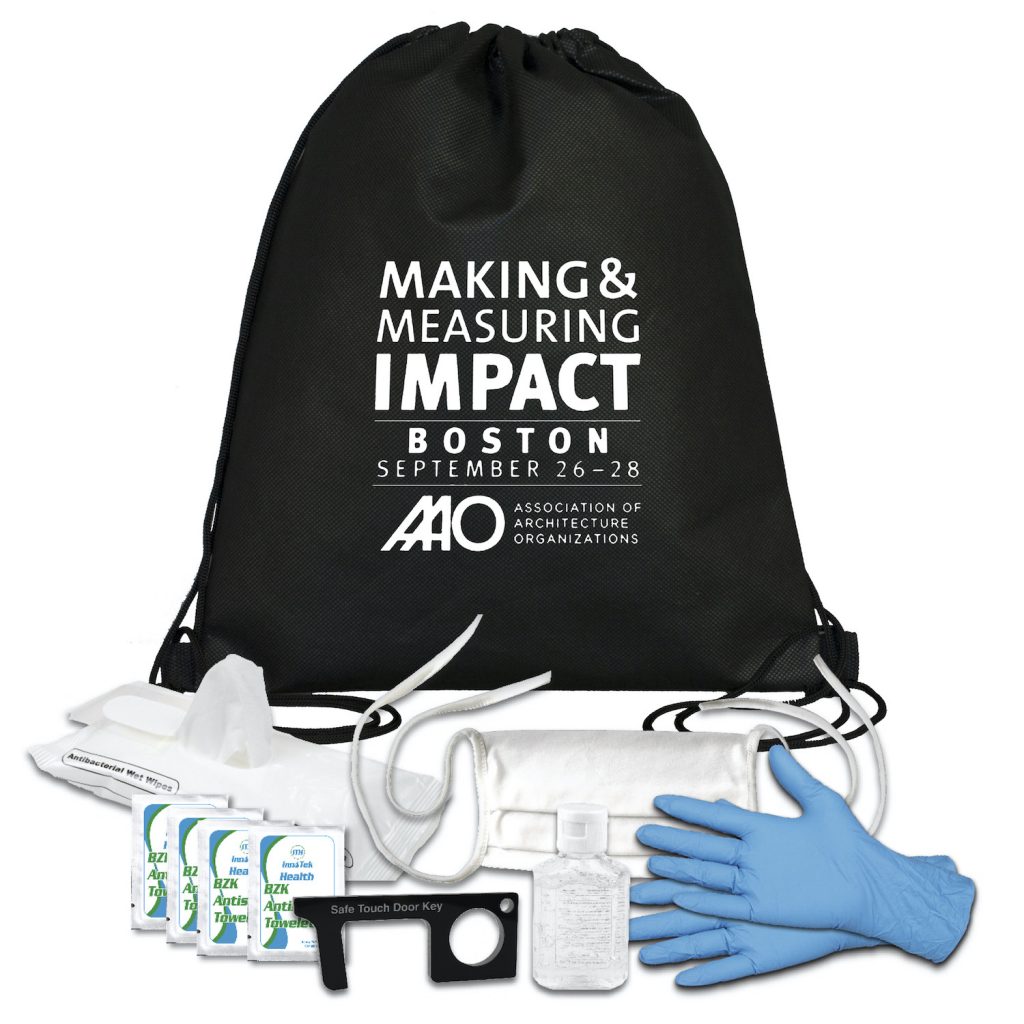 Ready for Anything Backpack Safety Kit
Minimum Quantity 25, Starting at $11.99*
7 Business Days after art approval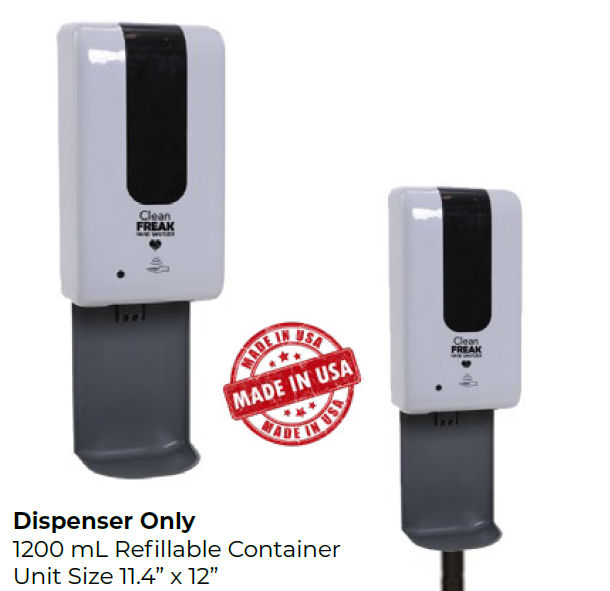 Refillable Hand Sanitizer Dispenser
$73.63 Each
Higher Quantity Pricing Available
No Decoration Included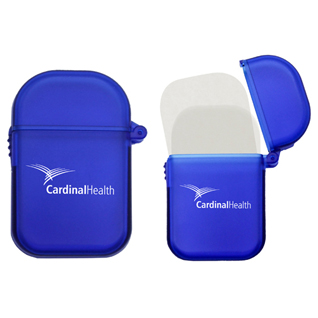 Minimum Quantity 500, starting at $1.10 each*
5 Business Days after art approval
Fully Sublimated Antimicrobial headband
Minimum Quantity 250, starting at $6.64 each*
25 Business Days after art approval
Other Antimicrobial apparel options available, call for information
Contact Us to Place Your Order Today
Please let us know if there is something we can help you or your business with!
We have a lot of bright ideas for you
For more PPE product ideas, CLICK HERE and in the keywords area type PPE, Covid 19, face mask, hand sanitizer, face shields, or whatever it is you're looking for to browse our large selection of products! If you aren't finding what you're looking for, give us a call or send an email to info@swflcreative.com and we'd be happy to do all the research for you!
Production times are subject to change, please check back weekly for updates!
Please understand that our face masks and shields are not a replacement for medical grade Personal Protective Equipment. The decision to use our masks is solely your own. Please remember that use of face masks is not intended to replace other recommended measures to stop the community spread of COVID-19, such as social distancing, washing your hands and refraining from touching your face. Follow the latest advice of the CDC and your own health care professionals as to how best to keep yourself safe. SWFL MARKETING GROUP SPECIFICALLY DISCLAIMS THAT MASKS WILL PREVENT INFECTION OR THE TRANSMISSION OF VIRUSES OR DISEASES. MASKS ARE NOT A SUBSTITUTE FOR PROFESSIONAL MEDICAL ADVICE, DIAGNOSIS, OR TREATMENT, AND ANY MEDICAL QUESTIONS SHOULD BE DIRECTED TO YOUR HEALTHCARE PROVIDER.
* Additional Charges may apply