What are the best gifts for those important to your organization?
Our team at SWFL Marketing Group is a resource to our organizational clients and future clients in branded merchandise and apparel all year round. As the holiday season approaches, many organizations look for ways to recognize and appreciate those important to them. This is where Promotional Products, which is our teams' specialty in the marketing and advertising arena, can often be a perfect fit.
Some key points to keep in mind when looking at what to give:
What message do you want to deliver?
Generally it will be appreciation and the item chosen should focus on the recipient not the giver.
What is the budget for the gift or the whole campaign?
Sometimes an expensive gift might be inappropriate or not allowed depending on the industry that is giving or receiving the gift.
How will the gift(s) be delivered?
Our company can provide gifts bulk shipped for our customers to deliver them or arrange to deliver each gift individually to recipients or a combination of both. We can arrange to package single or multiple items in a custom package as well.
When gifts need to be received?
Meeting deadlines is one requirement our customers expect and one we always guarantee when we take on a project. During the holiday season some of our supplier partners do have extended production times so an earlier start on a gifting project is always recommended. Turnaround time is something that is not available online but something we need to confirm with every order and that is our company's practice. We do not take on a project that we know will not arrive on time.
In summary, we love to have our clients use online tools to research even though some of the information needed to process an order is not complete. Before, during, or after an online search we welcome an email or a call to our office at 239-437-4370, and we will jump on getting you the info you are looking for! Martin would also love to assist you with research! He can be reached directly by calling his cell, 239-316-9367 or emailing Martin@swflcreative.com!
For a few more ideas browse our other favorite suppliers –
Check out our favorite food supplier!
Take a look at their site here! If you're looking for a delicious way to show appreciation to those important to your organization- this is the winner!
Check out Refresh Glass!
Take a look at their site here. They have eco-friendly gift items that are sure to impress!
Check out this supplier's catalogs!
They've got a great selection and are a favorite of ours as they can offer rush on select products!
Check out Gemline's catalog!
They've one of our go-to suppliers, and they have a great selection of corporate gifts! Rush is available on select products as well.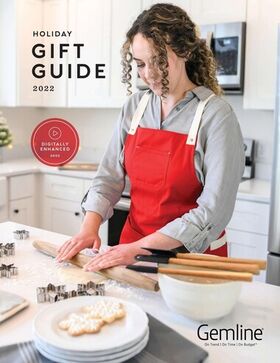 Use search using keywords like wine, glass, tumbler, etc. along with quantity and price range to show a wide selection of ideas. If you want one customized gift, put in 1 for the quantity, and see what comes up!