What to do after attending a training event where you have just too many great ideas?
SWFL Marketing Group supports our customer organizations in their marketing campaigns for external campaigns geared towards prospects and customers and internal campaigns for employee, vendor, and volunteers using custom logoed merchandise, printed materials, and apparel. On a daily basis we are exposed to ideas that we are able to share to support our customers. One of our best sources of ideas on what products to recommend to our customers is an industry event where one of more of us meets one on one with our supplier partners. Here the information comes to us almost like by way of a fire hose with almost too many great ideas at once many of which are perfect to share with a segment of our prospect and customer base. So, the challenge becomes sorting what to share now with who, and what to share next, etc. One trainer I listen to regularly, Darren Hardy, suggests categorizing ideas in this way ranking each by how fast to implement, how easy to implement and how profitable it could be each on a scale of 1-10 and comparing the total score for ideas that you/your organization are considering.
After a recent set of one-to-one meetings, I am putting my notes in this blog. Here, I will highlight what I learned from meeting with many of our top industry partner companies and will include what I love about this partner and a short video filmed at the end of each meeting. If you are looking for ideas to support your next campaign and some of what this supplier is great at appeals to you look at the video and/or call on our team to find out how we may be able to support a future campaign, you are thinking about.
Delta Apparel
They manufacture t-shirts for Nike and Under Armour, and manufacture products for us to decorate in the same quality standard. Delta Dri shirts are their proprietary non snag performance t-shirts great for our Florida heat and humidity and have great value polos as well as super comfortable t-shirts to compare to the Bella brand.
Foremost Graphics Group
A wholesale print supplier to our industry specializing in digital printing. Able to produce custom boxes, tags and pocket folders. When printing digitally it is possible to personalize each individual folder, brochure, booklet and more with recipients names. A sales office of realtors or insurance brokers could each get a small quantity of folders for personal use from a large order for the office. We can set up an online ordering system for print on demand on items that are preauthorized.
KDM Enterprises
This company has experienced great growth since starting with 7 people in 2000 and now has over 100.  Specializing in medical insurance forms and other custom forms.    They also produce integrated forms which is a combination of form and label combination.  Eco friendly void fill printed on recycled paper to replace plastic for branded packaging.
Credential Express
This partner can help us to support events with commemorative tickets, tickets that include punch out drink or food redemption tokens, security badges and UV ink for security on tickets, badge backers for more information behind a security badge, access wrist bands, RFID skim safe card holders, plus tags and more.
Bel Promo
This Florida based partner supplier is located conveniently for shipping to Florida businesses faster and lower cost. This company has an extensive product line and multiple decorating options for most of them. Order quantities start at 12 pieces and exact art reorders do not incur a set up fee. They do not charge for pre-production proofs when time allows.
Highland Computer Forms
This printing partner established in 1979 specializes in business forms and still produces wrap around order books for those businesses that prefer paper over digital. They provide us with pressure sensitive labels printed and blank and have a great diversity of integrated forms which include labels and printed paper. For mailing programs – A single sheet could include address for a window envelope and a license for example. Also, a single sheet to be fed into an office printer for a mailer to include a coupon for use and a preferred customer coupon as well.
National Banner Co.
Established 1952 and now employs over 100 team members. They support us for our customers event needs with signage like flags, banners, sign frames and custom inserts. They have unique solutions for 2-sided banner stands and sidewalk signs. Great stock and authorized dealer flags for automobile dealerships.
Pocket Folders Fast
This company is new in our industry and can produce truly unique folders beyond just full color digital including dimensional UV clear and colored on just about any style of paper creating a tactile feel on folders.
Pinnacle Designs
This supplier partner has custom items made from metal, PVC and bamboo. For bamboo products a portion of each sale goes to one tree planted. Products include lapel pins, challenge coins, medallions, rings, key tags and more. For custom projects they have a good handle on turn around and predicable shipping times and for rush service they have stock designs that can be produced in 24 hours.
Wise Business Forms
A print supplier partner specializing in 2 part and 3-part forms, labels and tags. A great solution for manufacturing where 2 or more labels may be used. We can get labels produced so that all labels relating to the item being shipped are on one roll so that the product item numbers will always match up on the item, on the box and wherever else is needed. This could be a significant time saver for manufacturers.
Sock 101
Custom Decorated Socks has been a strong trend in our industry and this company produces 10 different styles of custom socks all allowing for full color decoration on them. They also offer full color decoration over 20 options for custom made shoes, blankets and apparel with a very low minimum which is only one piece. A great source for special useable custom decorated gift ideas. Reasonable turn around is 3 weeks for their entire line.
Ennis
This company is huge owning facilities in over 50 locations and printing on over 40 categories of products. They can handle a print and mailing campaign from one facility and can help us help our customers with kitting and drop shipping the complete customized kits to individual recipients. With additional locations it is more likely we could navigate paper shortages better than going to a manufacturer with only one facility. A unique item I saw was a pop out card which is a custom 3D mailable greeting card for that truly special delivery or invitation.
Logo Mats
This is one of our regular suppliers and I always learn something when meeting with them. They provide entrance mats for indoor and outdoor use and display mats for POP uses and also for trade shows and business expos. Two product lines that I learned about at this meeting is their bar impressions and counter mat lines. Great for restaurants, bars, and retail shops. All their products are either full color digital or multi color inlay so that brand colors are well represented.
Gill-Line
I was exposed to this company when I first entered this industry. They are suppliers of labels which we can recommend to our customers that want to mail a sheet of labels to promote their business or sell as souvenirs in gift shops. Or a university that wants to have labels as part of a welcome package or visitor gifts providing label sheets to students to decorate laptops, drinkware, etc. with branding of their university. Labels go on toolboxes, hard hats and of course bumpers and windows as well.
Lippman Printing
This is an all-digital printing company and what I loved about them is their ability to create books from a low quantity of 50 pieces and up. These can be perfect bound, spiral bound and saddle stitched. They followed up the meeting with a sample kit in a custom decorated box showing books, custom calendars and more.
Ad Bands Plus
This supplier partner is owned by a 100 year old firm as of 2023. Their USA made branded rubber products work well as fitness/wellness items with workout bands that recipients can use for strengthening and toning workouts on the go, programs for senior centers and retirement homes, and stretching aids for warm up for golf and other sports. Lots of size options making these items a great fit to go on hard hats, packaging t-shirts and hats together to reinforce corporate branding and much more.
Our team welcomes your questions, input, and referrals, so please do not hesitate to reach out and ask any questions you may have! You can reach our office at 239-437-4370.
I am available to our customers by phone, email, or at our physical location!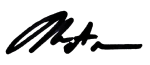 Martin Pahnke, MAS
Cell 239-316-9367 Office 239-437-4370
SWFL Marketing Group