How do you plan to make 2023 better than 2022 for your organization?
The new year is here, and our team has plans in place to be of greater service to our existing clients and bring on new clients. We also plan to make better use of technology and add one new team member to level up our capabilities!
Our business plan is in place and likely to be amended after the first two weeks in January, because in early January every year we have a chance to interact with our industry supplier partners and find out what is coming up and what worked best during the last year for products we recommend for our clients.
This information gathered at the ASI Orlando Show and the PPAI Expo in Las Vegas will be distilled and shared during the coming weeks with our clients.
This year we are being more proactive in asking our audience if they are planning events or other campaigns where some new ideas around branded gifts, recognition items, or event collateral may be helpful. Our team is sending emails with a link in the signature line going to a "Let us shop for you" input form where we could specifically look for ideas for your organization! Please use it to allow us to be on the lookout for exciting new items that could be a game changer for your projects and campaigns in 2023!
This is a no-charge service, and a significant upside for your organization, if the recommended branded items you use achieve what you want them to in the coming months
If you or someone you know wants to start on a new goals program; this is one of my favorites.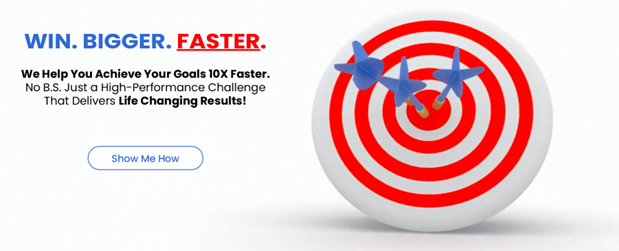 Many new year's resolutions do not last for more than one month, but this 100-day challenge is an incredibly useful tool that may just make 2023 your best year yet.
All the best from our team to yours for 2023.
Martin, Karen, Maverick, & Amanda