Today, we're talking to the "Green Doctors" and those who sell products within this industry!
Today… we're talking cannabis!
First, What is Medical Marijuana?
Medical marijuana uses the marijuana plant or chemicals in it to treat diseases or conditions. It's basically the same product as recreational marijuana, but it's taken for medical purposes.
The use of Medical Marijuana in Florida is approved from state-approved dispensaries. To receive a medical card you must visit a certified doctor in order to apply for a Florida Medical Marijuana Card. This card must be renewed yearly. Marijuana is not currently legal for recreational use in Florida.
Doctors wanting to build a good doctor/patient relationship with short visits that have lots of time between them can be difficult, so how do you get your patients to remember you? By giving them something that they can use with their new prescription (that has your logo and name on it!) For many patients now using Medical Marijuana this is a new, and sometimes scary process. Medical Marijuana is not simply a pill to take like many other medications, but is utilized in many ways, each being unique. For some, smoking out of glass provides the easiest and most effective use, while others prefer smoking using papers, or even vaping the product. Others still prefer tinctures, lotions, or edibles. Giving patients some tools to better traverse the many options for Medical Marijuana can help ease them into treatment and keep your name on their minds.
Now that Medical Marijuana is legal in 36 states and legal for recreational use in 15, we have many suppliers that are entering the world of Marijuana use products! With products from Pre Roll tubes, glass jars, bags, ashtrays, one-hitters, clippers, and rolling trays; if it's related to Marijuana, you can put your logo on it.
Firstly, we have smell proof bags. These are nice because they are odor proof and smell resistant bags that can be filled and then heat-sealed. After purchased, they have a tear tab for easy open, and a resealable zipper. Full color complete customization of the front and back, along with custom sizes available. In addition to Mylar sell bags, there are also custom jars, stash cases, and lockable stash bags.
Another nice product is rolling papers. These are fully customizable booklets with custom sizes available. For those who enjoy smoking in a "cigarette" style, rolling papers in a pack are very handy and economical. Papers can come in packs alone, or with crutches. Pair with a standard lighter or clipper and you have a great giveaway package to patients!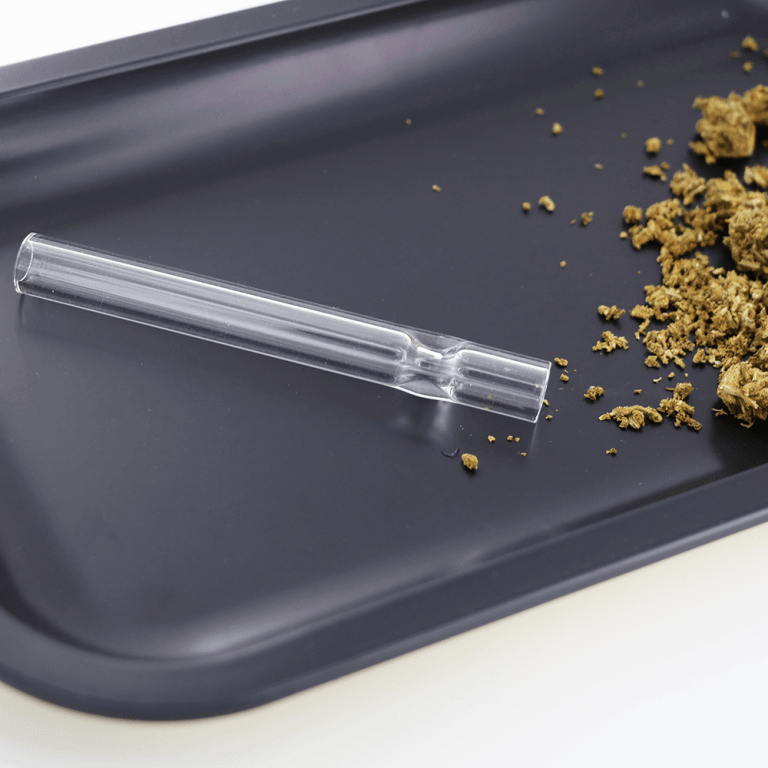 Prefer to have glass? There is a lovely Chillum One Hitter in a protective tube. Branded with a one-color logo, this is a lovely giveaway item for doctors, or a cheap over the counter starter piece for smoke shops and dispensaries.
For preparation to smoke, some basics are appreciated. Two main things for utilizing the flower is a grinder and a rolling tray. Grinders prep the flower to be smoked, and rolling trays allow for a space to roll where you don't lose any bits or make a mess. From a high-end grinder to an economical plastic option with low minimums, there's plenty of options to make an impression. Rolling trays have a low minimum and many size options available, that are idea for doctors, smoke shops, and dispensaries alike!
We here at SWFL Marketing Group love to assist our customers in making meaningful connections with their audience, and we strive to help our customers invite, excite, recognize, and reward their clients! Let us help you Stand Up and Shine in your industry with logoed items that will make an impression.
We are available to our customers by phone, email, or at our physical location!