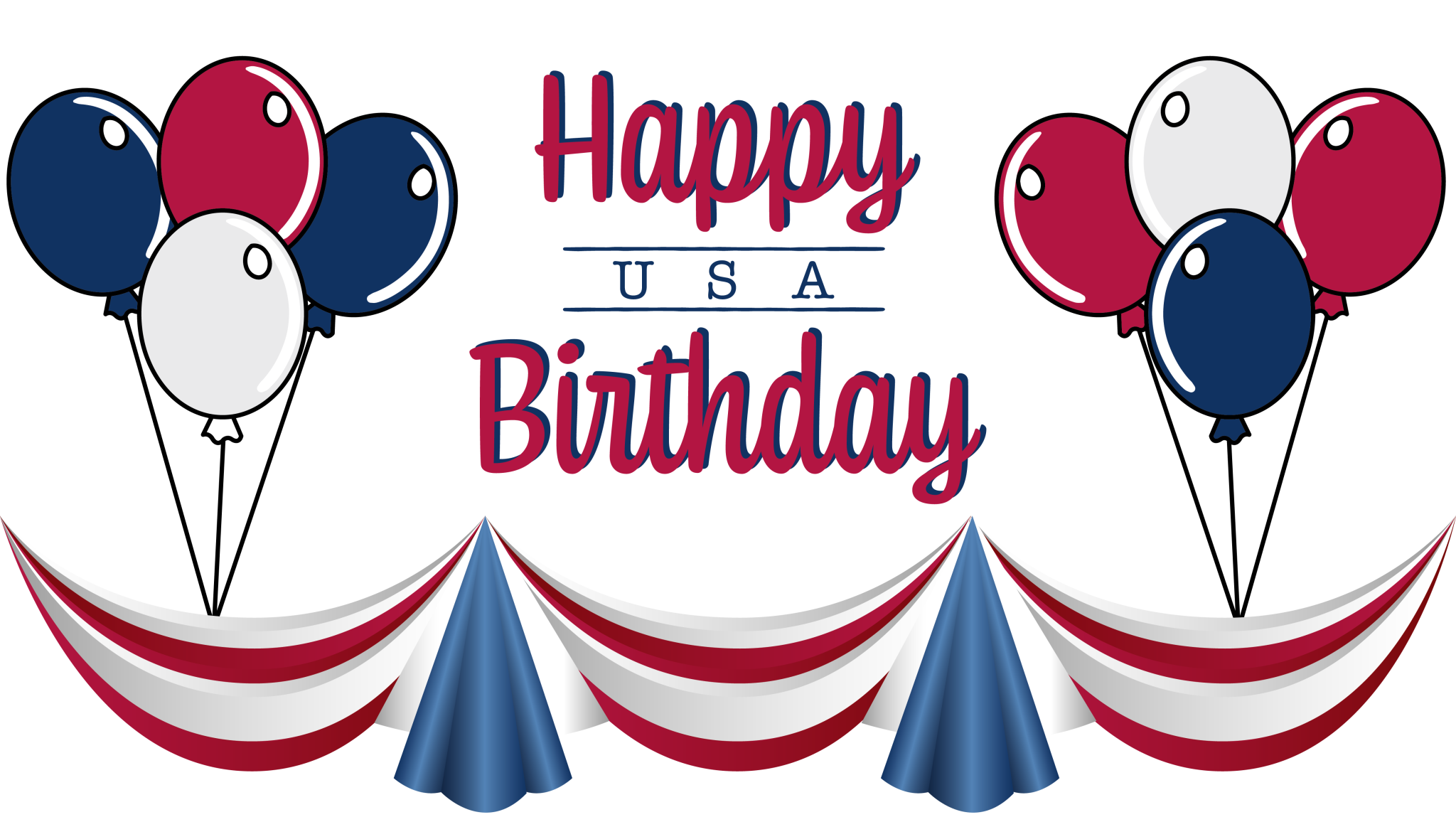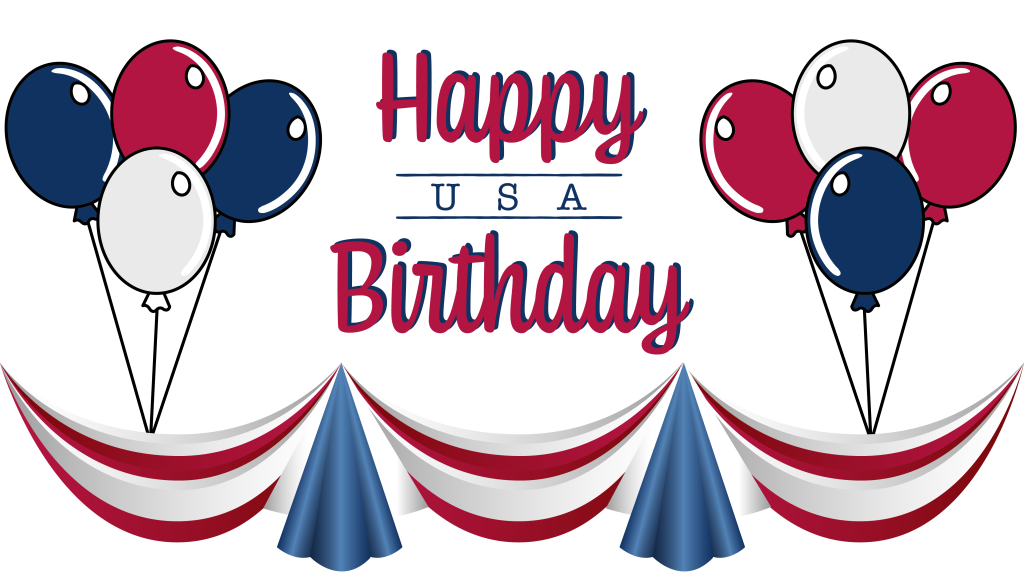 Independence Day marks the historic date in 1776 when the Declaration of Independence was approved by the Continental Congress making America its own independent country! Now, every year, on the Fourth of July we celebrate the birth of our nation as we know it today.
Celebrating is such an important part of human culture. It gives us a sense of achievement, recognizes important individuals and events, and is a great way of rewarding ourselves for a job well done! A recent survey found employee recognition was most important to 37% of employees.
So, how do you recognize and celebrate employees and your clients? Giving a thoughtful gift is a wonderful way to show appreciation and celebrate! Whether it's for a birthday, anniversary, or special event, a good gift is the perfect way to recognize those important to your business!
One of the best received gifts is food. The way to the heart is through the stomach! Food gifts are great because they're a tasty treat that the recipient is going to enjoy, and when paired with a keepsake item, will be remembered for a long time!
We have lots of suppliers that offer yummy gift items ranging from fresh baked brownies to cookies and snacks and even ice cream! Whatever treat you have your heart set on, we can find something to work!
Our featured supplier partner, Fairytale Brownies, focuses on delicious fresh products to make an impression! They source Callebaut Chocolate from Belgium, real butter, fresh eggs, and all-natural ingredients to make their treats, so that you can always be sure that the gifts you're giving are the freshest and highest quality possible!
With 12 flavors of brownies, 4 flavors of blondies, and 6 flavors of cookies… you're going to find a flavor you and your recipients love! And with minimums for gift boxes starting one 1 piece, you'll never need to worry about bulk ordering your gifts! Although, if you do want to bulk order for events, they've got that covered too! With a custom label program starting at 75 pieces and a custom film program stating at 5k pieces, they have something that will fit your needs!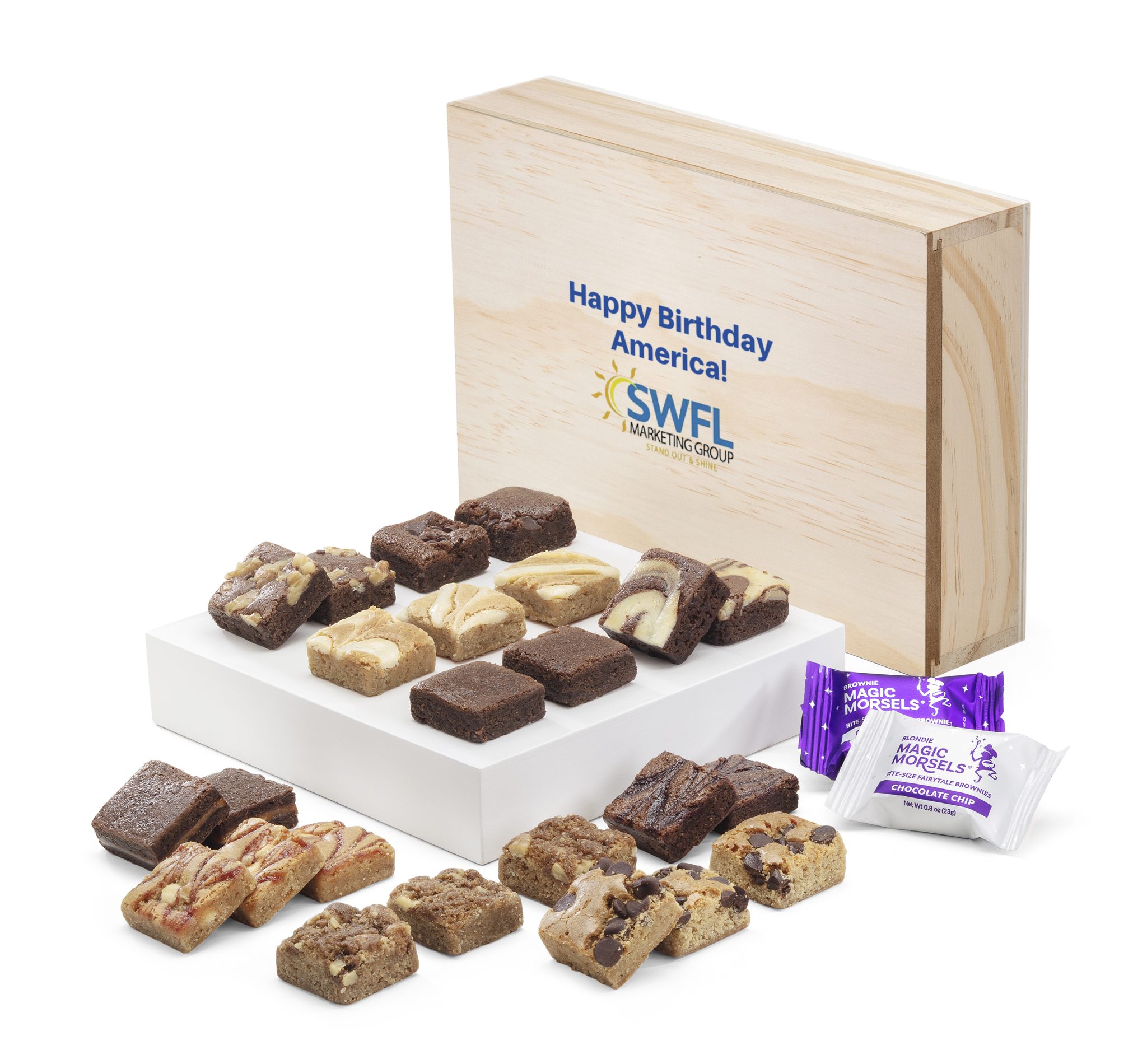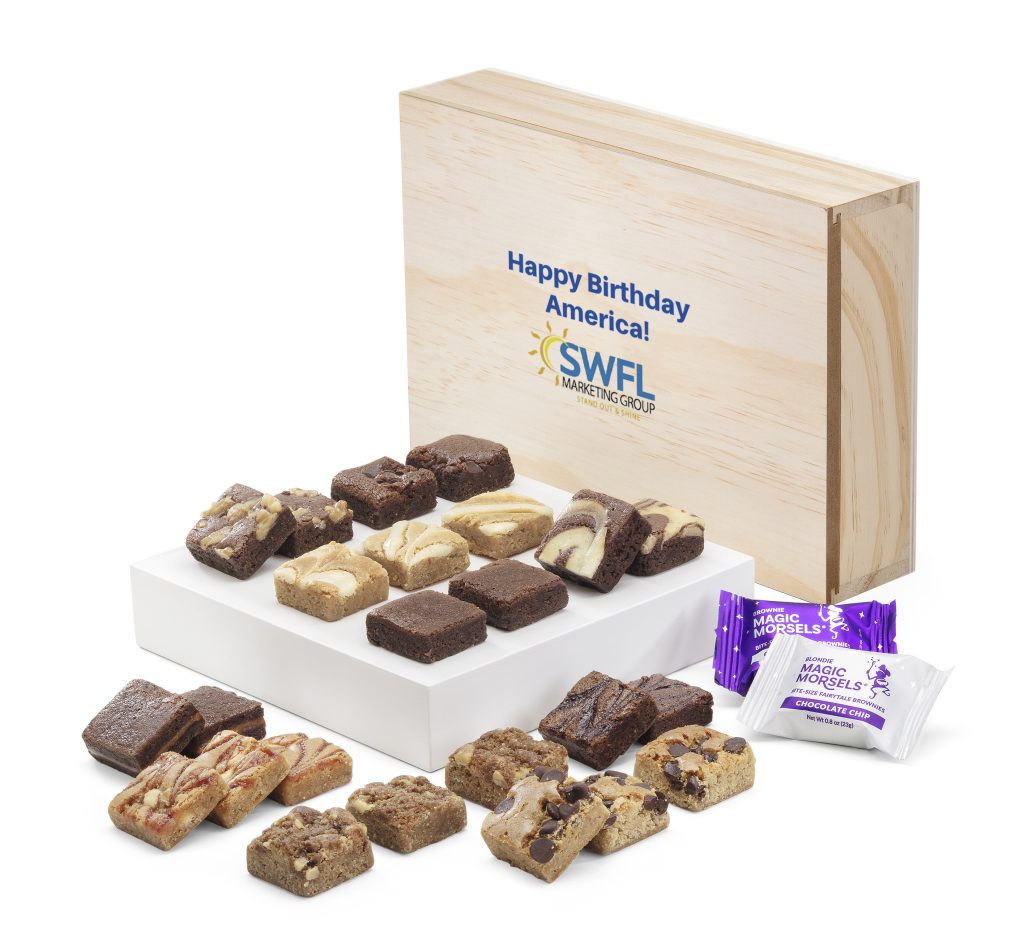 Food gifts aren't the only way to show appreciation, though. Thoughtful gifts that will be kept for a long time could range between many different things depending on what you're looking to accomplish!
If you want something classic that can be displayed in an office, a glass or crystal award is a timeless way to show an employee you really appreciate all they do! If you're looking for something that your recipient will use on a more day-to-day basis, drinkware is a perfect option! Personalized water bottles, tumblers, or can coolers are a great addition to someone's cabinet! If you're looking for something more specific, we can source just about anything! Take these "Thank You" Daises for example! Looking to thank employees for "growing" with your company! A little plant is the perfect way to get your message across!
We invite you to find out more about us and recommend you start planning how to use customized items early rather than last minute.
We are available to our customers by phone, at 239-437-4370, by email, or at our physical location! We look forward to hearing from you!