PPE has been at the forefront of most everyone's minds since the beginning of the COVID-19 pandemic. While the standard masks, face shields, and gaiters have won significant favor, we've also seen plenty of innovative new items from suppliers throughout the industry. The following products are among the most inventive ones we have come across, and promise to be vigilant components of the nation's let's-beat-coronavirus plan. Some might stretch the definition of PPE, but hey, who's counting?
1. Face Mask With Straw Hole
Summer figures to be its typical blazing self, so this face mask could become a hero to those who are partaking in outdoor dining and want to call on PPE when doing so. The two-ply creation, which also comes in a children's version, could lighten the scene, too, thanks to a full custom imprint.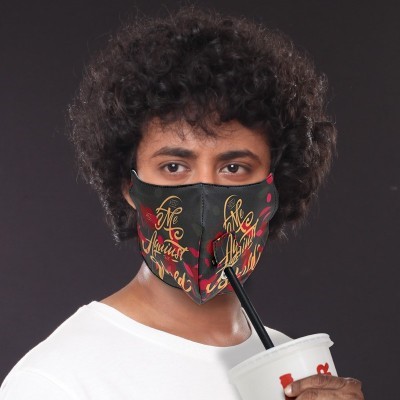 We can never write off the ingenuity within the promotional products industry, and this pen furthers that thinking. Graced with an antimicrobial additive that suppresses the growth of pests such as algae, bacteria, fungus, mildew and mold, it can help users to script new plans for an enjoyable summer. There are many options for pen colors, styles, and imprint methods! 

Owing to their abundance of germs, doors and surfaces have become the equivalent of root canals and tax documents. In other words, few people want anything to do with them, so having a tool attached to your key chain is a key way of avoiding touching germ-ridden surfaces! There are many options for colors, styles, features, and imprint methods!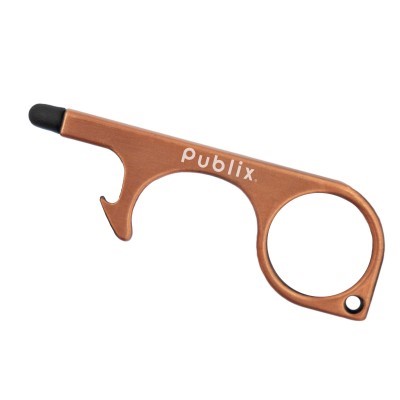 4. Ultraviolet Light Power Bank
Along with offering the standard benefits of a power bank, this item relies on short-wavelength ultraviolet light to combat microorganisms. Given that many end-users are going to do their best to have an outdoors-heavy summer, this product's on-the-go sanitization benefits will help them breathe more easily as they head out on their adventures.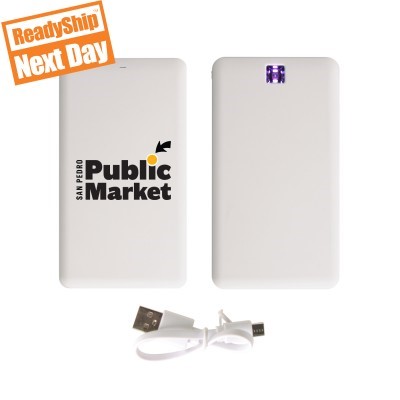 5. Social Distancing Chair Covers
We all want to stay healthy and encourage others to do the same. Therefore, numerous locations have been devising socially distanced seating arrangements, which these covers will make plain. Items like this could be vital pieces of the new normal in which we're living. 
There is also multitudes of similar products available like this, from signage to floor decals, you can ensure that anyone entering your space knows to social distance and wear their mask!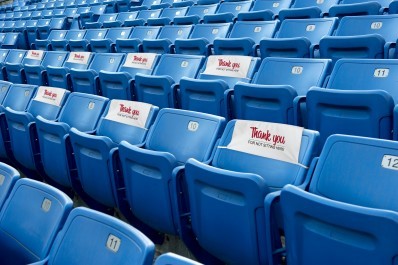 Individuals who are wearing masks all day need a creative solution to keep their ears from suffering due to mask straps. This great item takes the pressure of the mask off the backs of ears! This item is perfect for individuals like Real Estate Agents who are meeting with clients at prospective homes, Bank Tellers who come face to face with customers, Construction Workers who need to wear a mask in addition to their hard hats, or Teachers or Kiddos in school who will be wearing masks all day!
Our escapes from domestic settings will certainly put our shoes in contact with some rough terrain, so this in-the-works item will keep germs from heading inside with end-users by incorporating common household cleaners into its composition.