As your advisor in custom logoed merchandise, apparel, and promotional products we want to make sure we help our businesses stay in front of their audience. This year has been challenging for us and many of our customers. As professionals, we need to keep our customers busy by having them use the most effective marketing strategies. Staying in front of your audience right now is more important than ever, with quarantines threatening the economy at every turn.
During the Great Depression in the late 1920's, the market was down significantly. It seemed a no-brainer to most companies to shut down "unnecessary spending" and wait out the craziness. In once such example, in the Packaged Cereal market Kellogg and Post were neck and neck. When the Depression hit, Post cut spending and had a very small budget for things like acquisition, advertising, and R&D. Meanwhile, Kellogg doubled its ad budget and began aggressively advertising on the radio with their new breakfast cereal, Rice Krispies. By 1933 Kellogg's profits had risen almost 30% and became the industry's dominant player… something that remains true to this day. In a study done by Bain & Company, it was found that when companies invested and kept advertising strong, they were twice as likely to leap to the top of their industries in years after hard times. (The New Yorker, 2009)
When advertising, staying in touch, and reaching out to new customers our industry provides amazing tools. We can help to reinforce whatever you are doing in the online space to enhance your brand, remind your audience to stop in, call your store, go online to buy, or become a fan. Since your customers are leaving their homes from time to time, we can help promote your business, and its messages, with outdoor signage.
Here are our most popular items:
Coroplast signs with H stakes in front of your store or wherever your audience drives by will remind them of your business! Signage like this can prompt them to stop in, call, or shop online or in your store.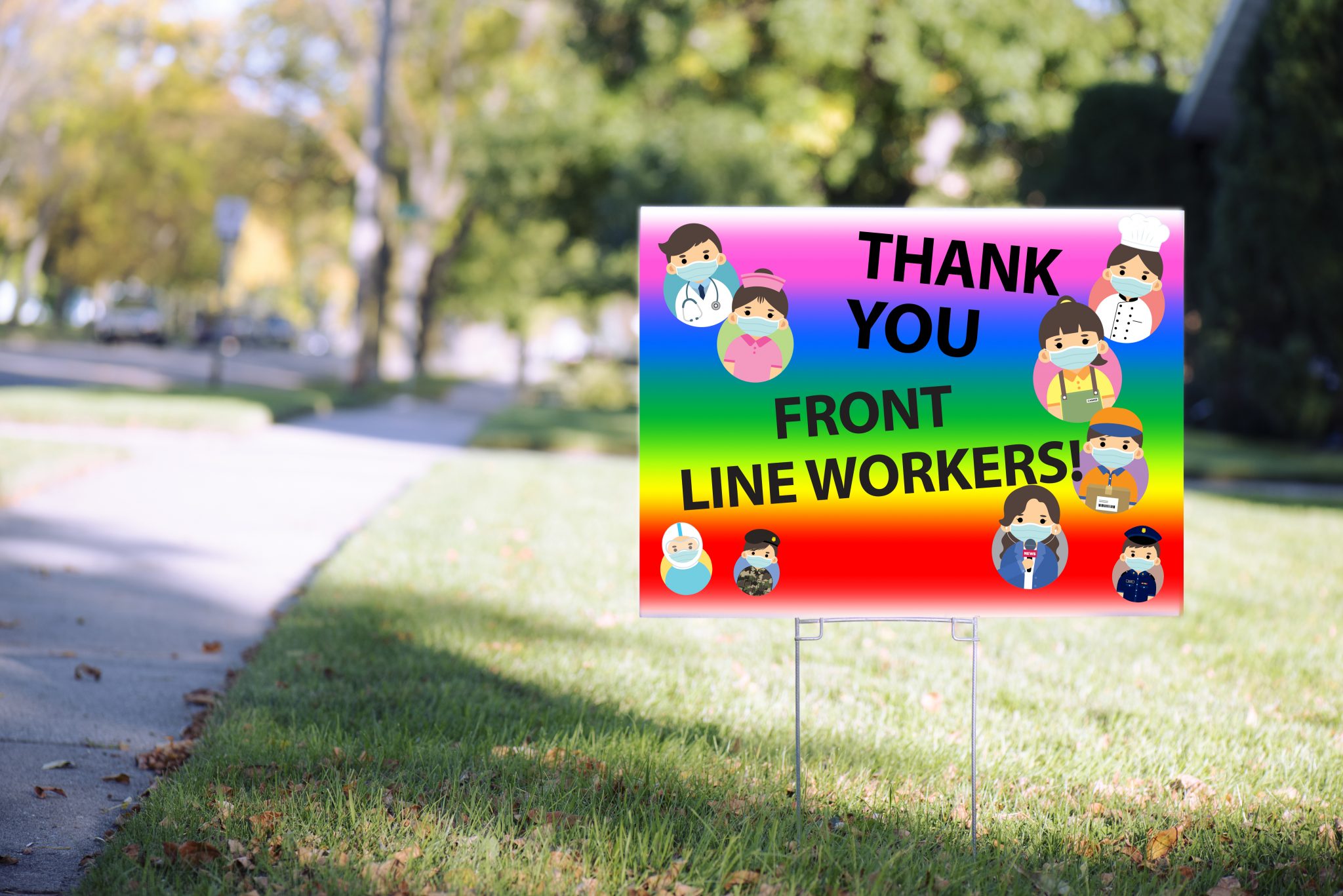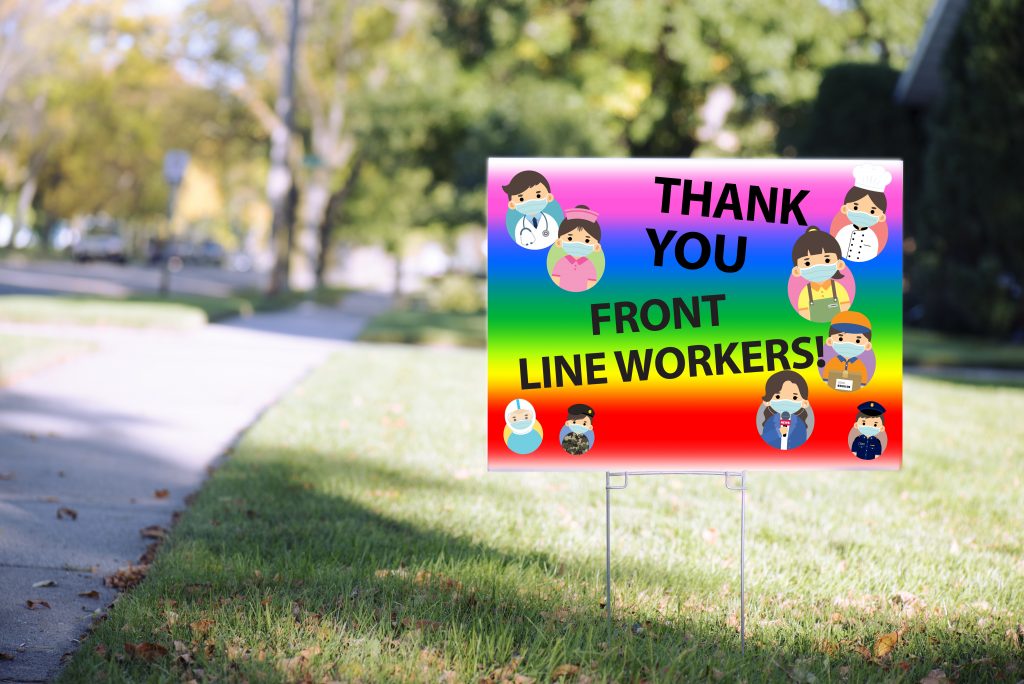 Vinyl or fabric signs in front of your store, or at an event where you are a sponsor can give you a huge custom message to your audience. These can be attached to a building, a tent, a frame, or some trees.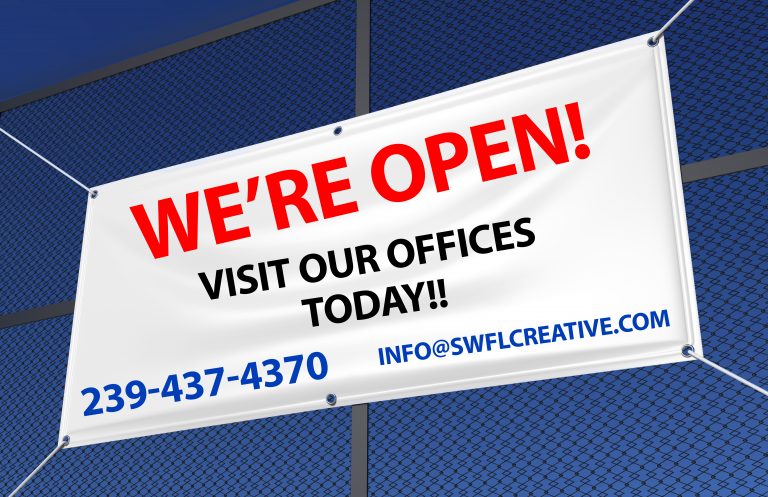 Vehicle magnets, decals, or wraps will put your message on wheels while your vehicle is on the road or parked at your store. Be your own billboard!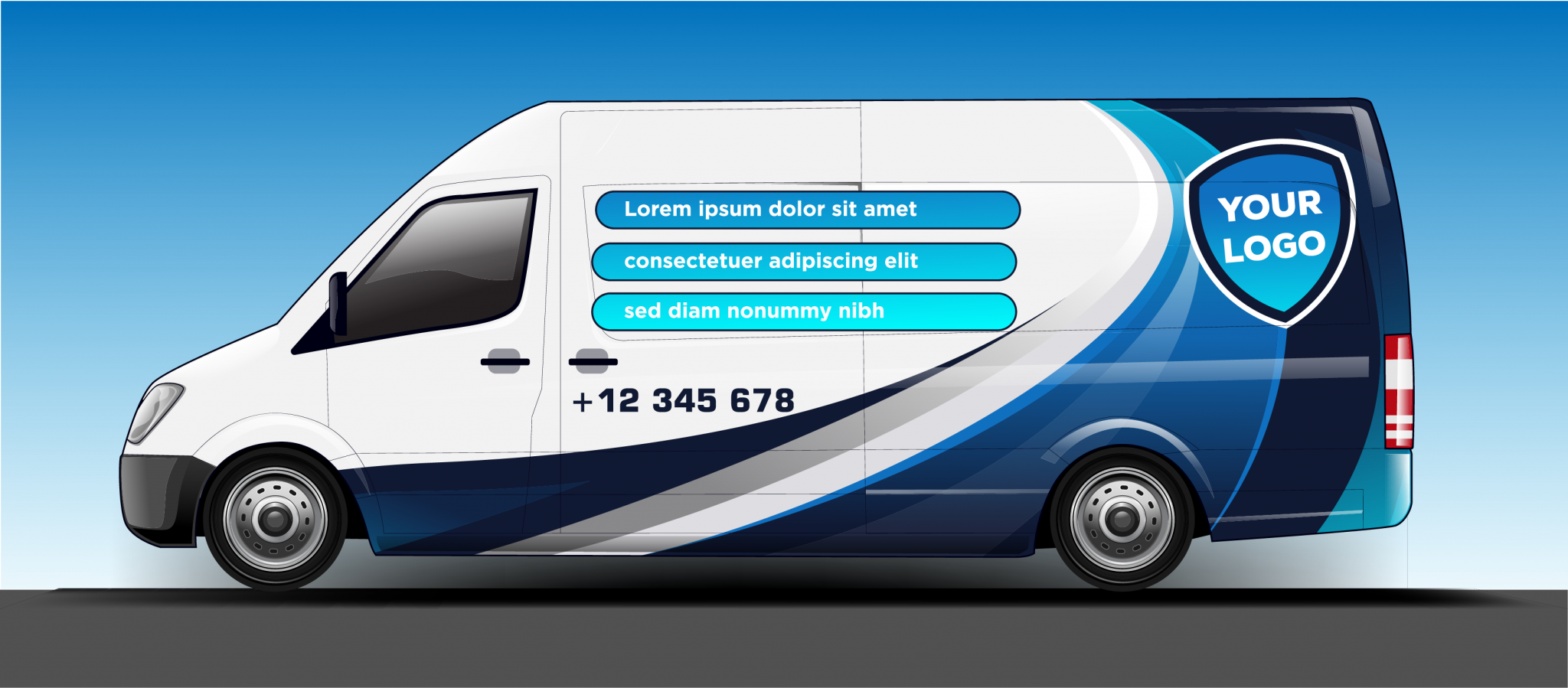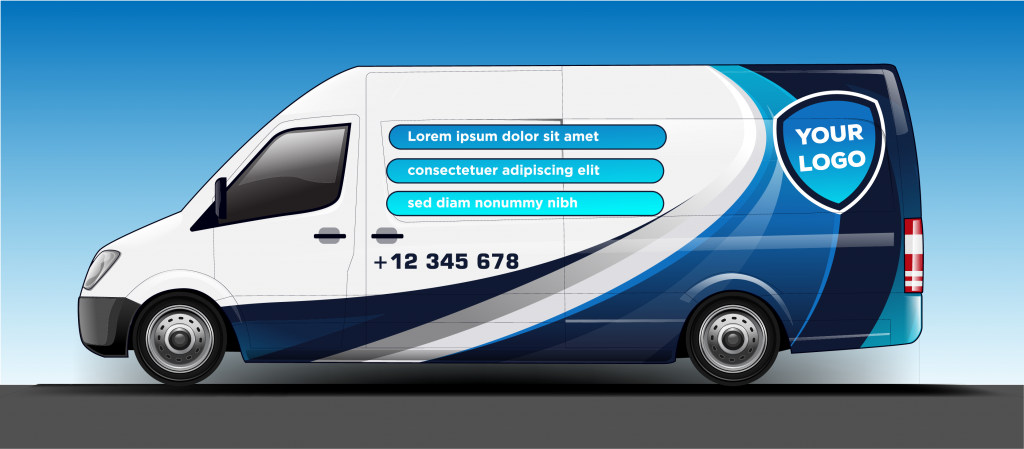 Large outdoor displays include tents, flags, and tablecloths in front of your store or at golf tournaments or other outdoor events. Your message will be displayed in a big way wherever you place these custom marketing items. Combine this with banners and signage to really make an impact!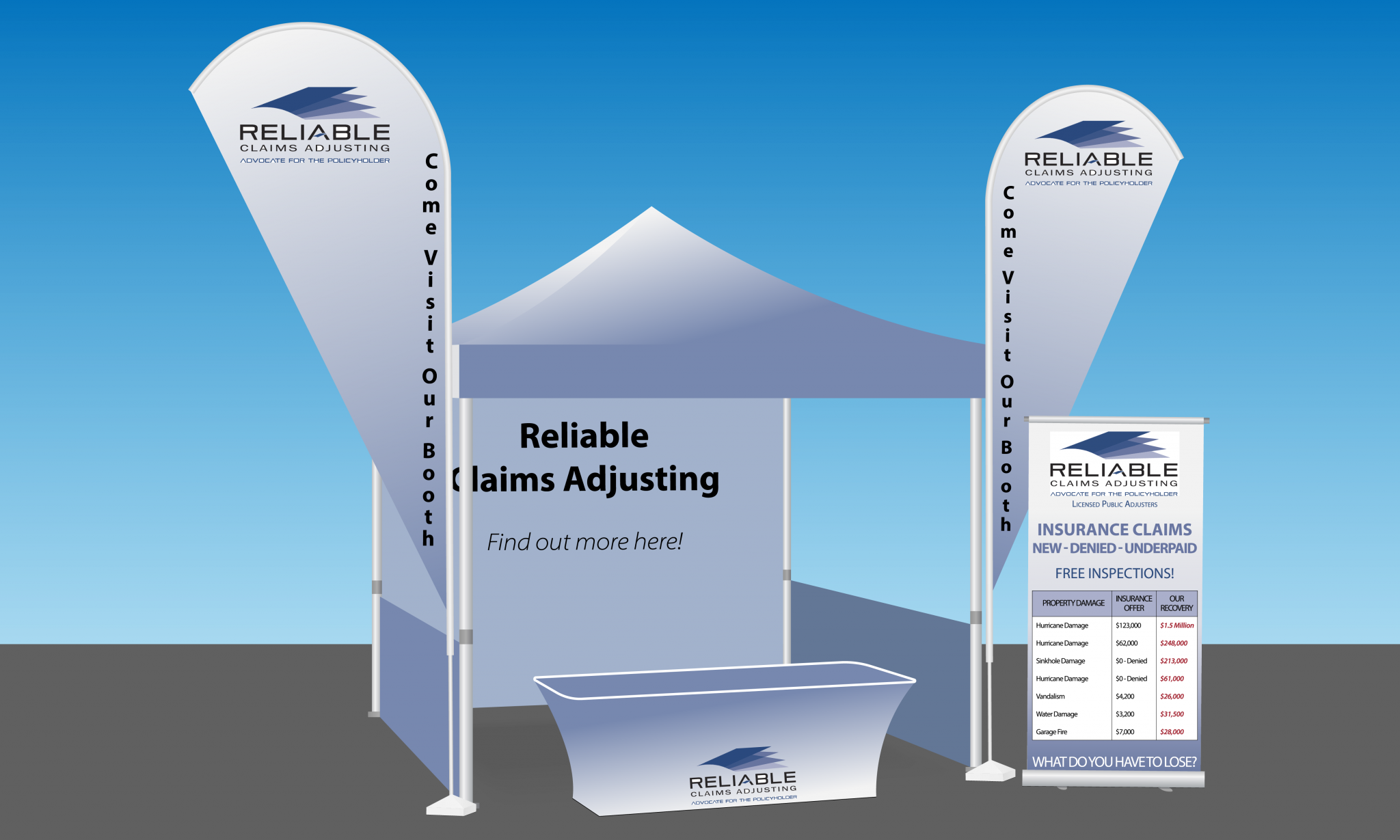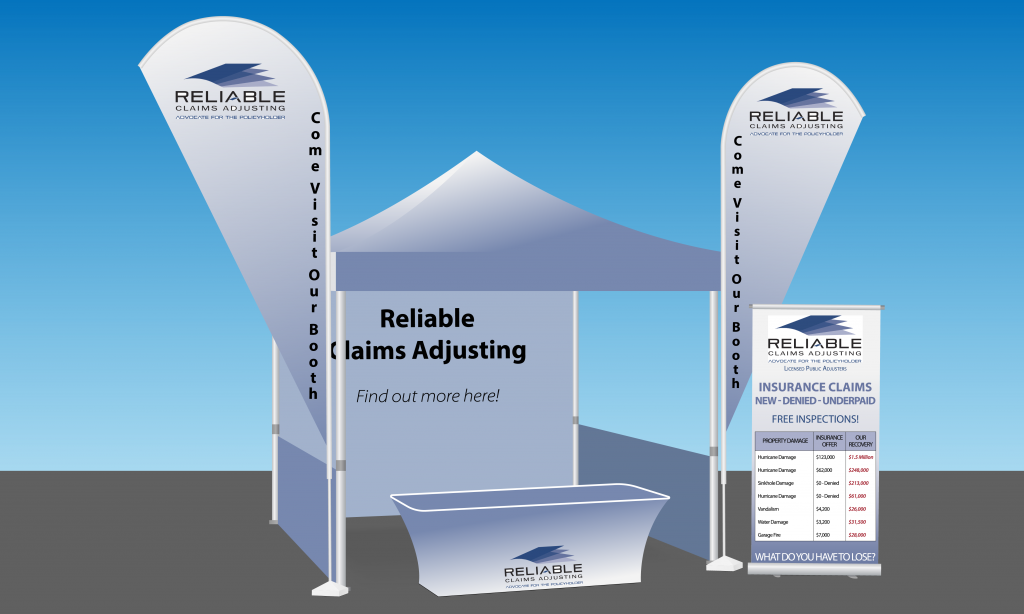 Custom outdoor signs and displays are great ways to reinforce any online marketing you are doing, and a great way to capture those random eyeballs that are not seeing you online because they are outside enjoying the summer. As always, with all products, our on-staff graphic designer is here to help you customize and produce unique and eye-catching products for your business! Contact us today to learn more or place your order!