What Makes a Great Promotional Item for your Organization's Next Campaign?
Our company serves both for profit and non-profit organizations with expert advice on what items to consider for corporate gifting and recognition programs. We feel that the most suitable items to use depend on the audience that is receiving the item and the response the giver is looking for. For example; a donor recognition gift from a nonprofit likely should not be an expensive gift as a contributor wants the donated funds to be used for the cause, and a real estate closing gift after a sale process (which often takes several months of a close relationship) should not be a gift card to a restaurant chain as in most cases this would not be a personal gift to celebrate this special milestone, and a thank you gift from a company to a loyal customer should not be something like a plastic pen or coozie (which would be suitable for a give-away item at a tradeshow, but is not a good item to show thanks).
On a regular basis Martin and the team comes across ideas that we want to share with a wider audience. We are selecting an example here to show a branded gift idea Martin really likes, and to show a thought process our team goes through when recommending ideas to consider. Recently Martin looked through a supplier partner's promotional email describing a RFID wallet protector card. He had been exposed to similar items like an RFID protection wallet which protected what was inside the envelope but this one protected all the cards in the user's wallet and could be custom imprinted in full color on both sides of the card. He was intrigued and investigated further.
When he looked up the item and looked up retail item options available for a similar product; many options for retail items were at $20 or higher compared to the branded item at much less than that. So, the opportunity to give a useful gift to protect your organization's team members and/or clients and customers and supporters with a valuable identity protection tool at less than the retail cost made him want to share this idea. This is a great onboarding gift for employees and in the financial industry a great onboarding gift for clients and customers!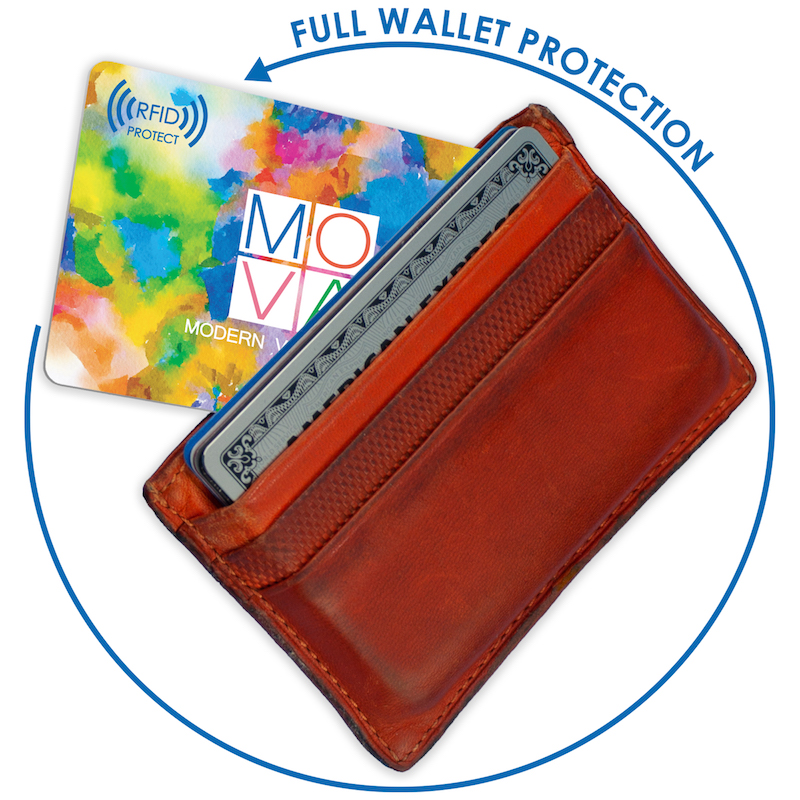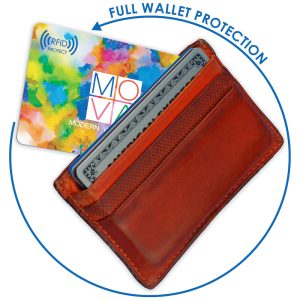 RFID stands for Radio Frequency Identification, and it's a form of wireless communication that uses electromagnetic or electrostatic coupling in the radio frequency portion of the electromagnetic spectrum to uniquely identify an object, animal or person. RFID-blocking shields block any signals to RFID-enabled cards so that no one can access the information without your permission. Not just your money can be stolen like this – also your full name, address, etc.
Our team can offer ideas for your next campaign using custom imprinted items for almost any campaign for your organization. We have an in-office graphic artist to assist those organizations without art departments create an effective message on any type of customized merchandise and packaging. If you call our office during business hours, you will speak to a team member who is experienced in the marketing field and can guide you to find the best items for your upcoming campaign. We look forward to working with you!