Does Your Organization want to host a Family Friendly Event?
As we approach the end of summer and families get their kids to school there is an opportunity coming up to get families together in a fun and safe environment and have an opportunity to interact and build relationships. Consider a trunk and treat event to celebrate Halloween this October. This is a great opportunity for nonprofits and businesses that want to get some positive exposure in their neighborhood. They're fun for children of any age, and parents get an opportunity to relax and have fun with their kids… and your business!
What a great time to present them with gifts that show off your brand!


For those of you that noticed others that host this event in your neighborhood; consider teaming up and adding to the exposure for all. SWFL Marketing Group is happy to post your events on our social media platform, just let us know! If we can offer branded merchandise that will appeal to the audience, and signage to promote sponsoring organizations; we would love to do that for you. When we are called on to provide customized items, we almost always can aid our customers with no charge layout and design services.
How To Organize a Trunk or Treat Event
Pick a Date & Time
Determine Location
Find Volunteers & Secure Sponsors
Find Additional Activities
Promote, Promote, Promote!
Host & Have fun!
After the Event
First question to ask yourself, When is Halloween this year? You'll want to plan it around this time of year, but really any day in October works! Decide if you'd rather have a weekend or weekday event, and choose your day! Secondly, you'll want to pick the time that your event will run. Evening time is traditional for events like this, but you'll also want to keep children's potential bedtimes in mind, since this is an event geared towards children.
You'll need to determine a good spot to host the event that will be able to accommodate everyone attending, parking for guests, a specific location for your trunk or treating to take place, and dedicated space for any other events or games you have planned! Parking lots are classic locations for Trunk or Treats, since the whole premise is a maze of decorated cars for children to gather treats from, but feel free to get unique! If you find a public parking lot that looks perfect, make sure you get written permission or permitting through the City. You don't want to get shut down during your event because you don't have your paperwork! 
3. Find Volunteers & Secure Sponsors
Lots of people will need to be involved in this event! You'll need general volunteers to help direct attendees on where to park, or answer general questions, Hosts to provide the Trunk or Treat locations, Judges to conduct the (absolutely necessary) Best Decorated Trunk contest, and event sponsors who want to help foot the bill and get their name out there! Now, the main event sponsor can be your business, sure, but partnering with others (perhaps your business park neighbors) will allow you to share the task of putting on a fantastic event!
When looking for volunteers, reach out to your local high school to see if any students need Community Service Hours. You can also reach out to local Senior's Homes, they're a great resource if you are looking for individuals to pass out candy or judge your contests.
For the sponsors, see about going in on a giveaway item that showcases all the logos of the participating businesses. This is a great way to thank attendees for coming, and also get your brand in their hand!
To entice hosts to bring their car out to your event, decorated and filled with candy to hand out, can be a difficult task of it's own. Show pictures of well decorated trunks to hook them with the potential of how good theirs would look! This is also where a contest comes in handy- having a "Best Decorated Trunk" contest with a great prize (perhaps a cool item branded with your logo) will convince anyone competitive that they just can't miss your event! You can also ask your local Police and Fire department to participate if you have enough room!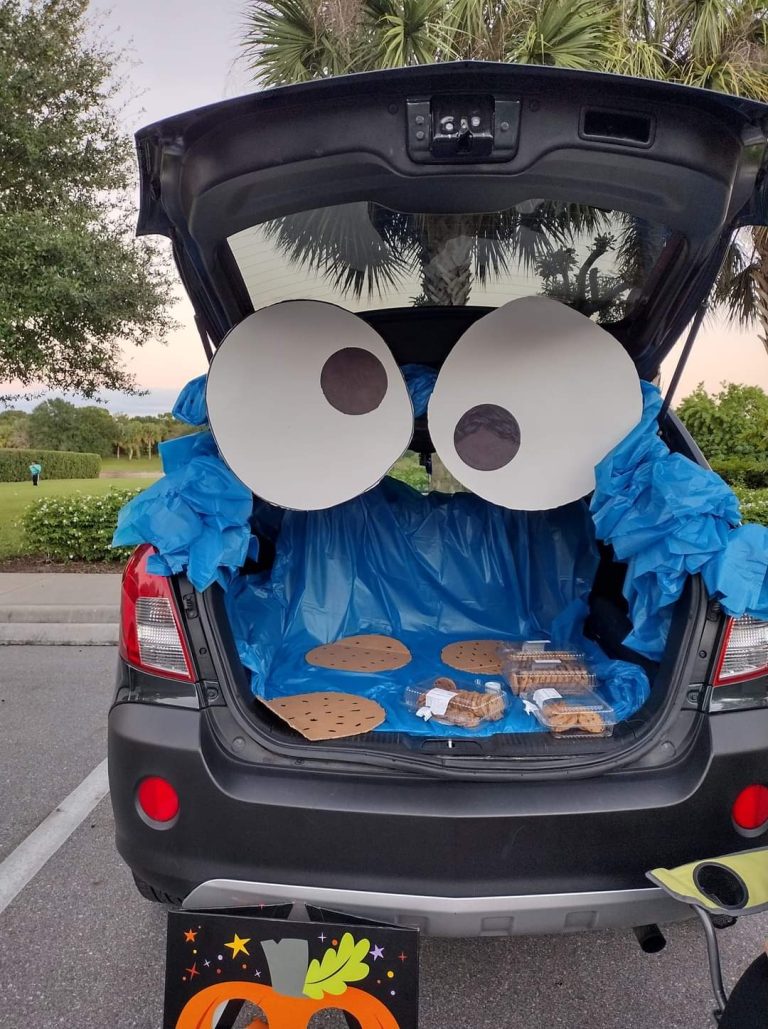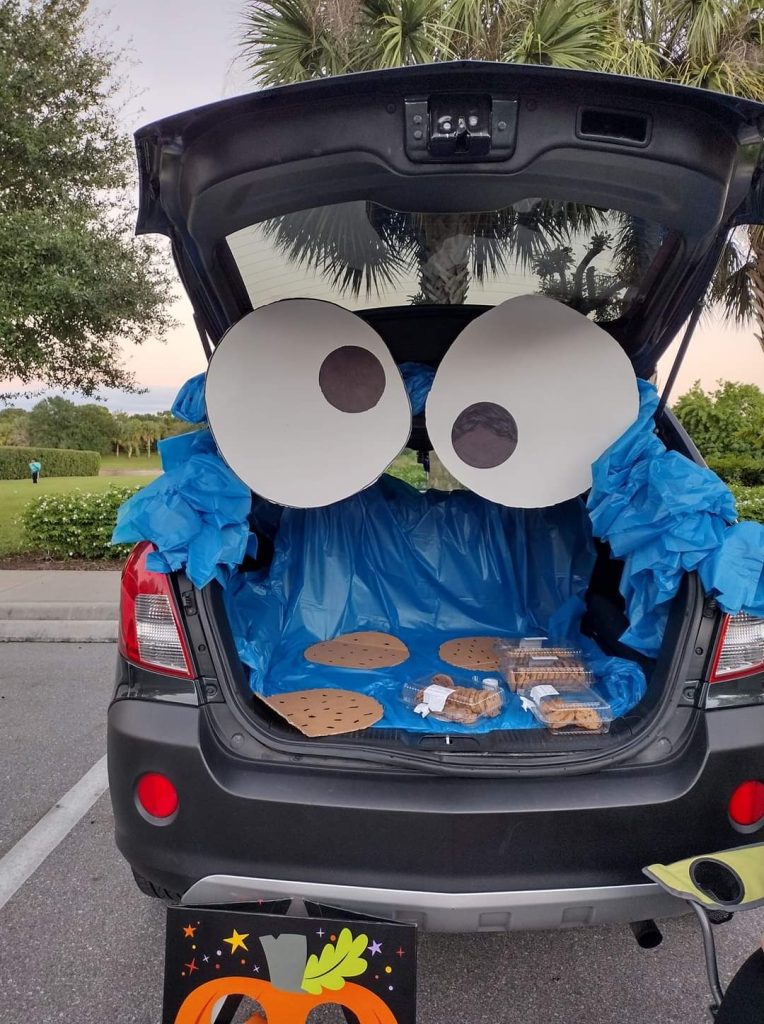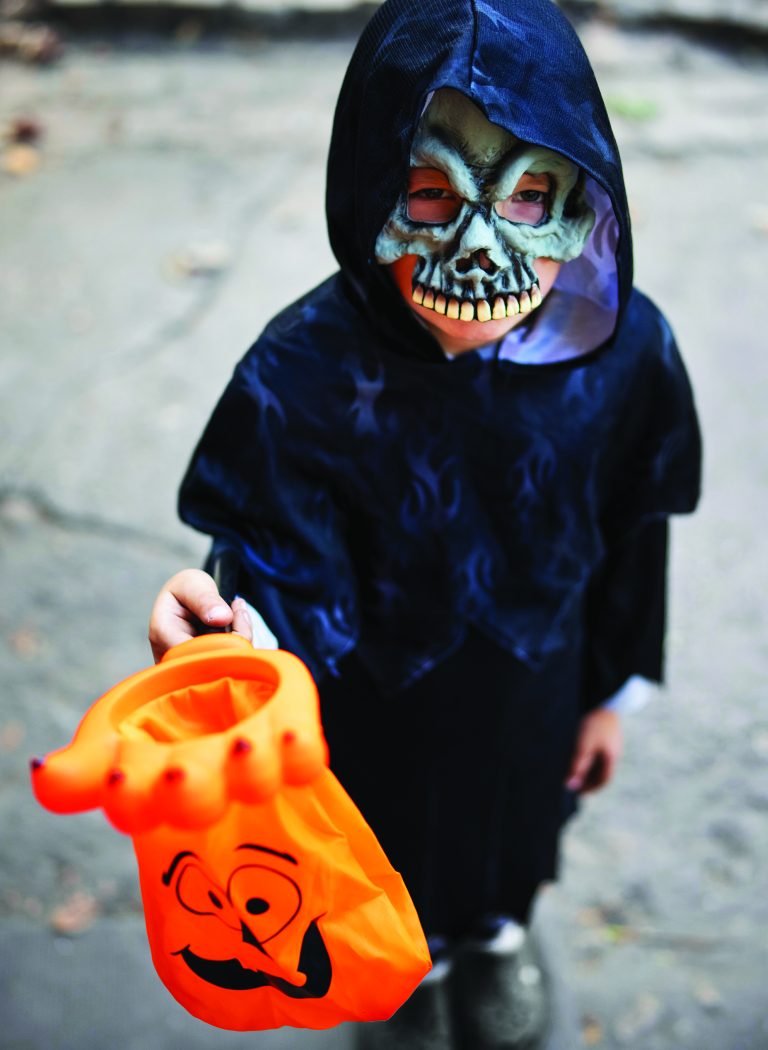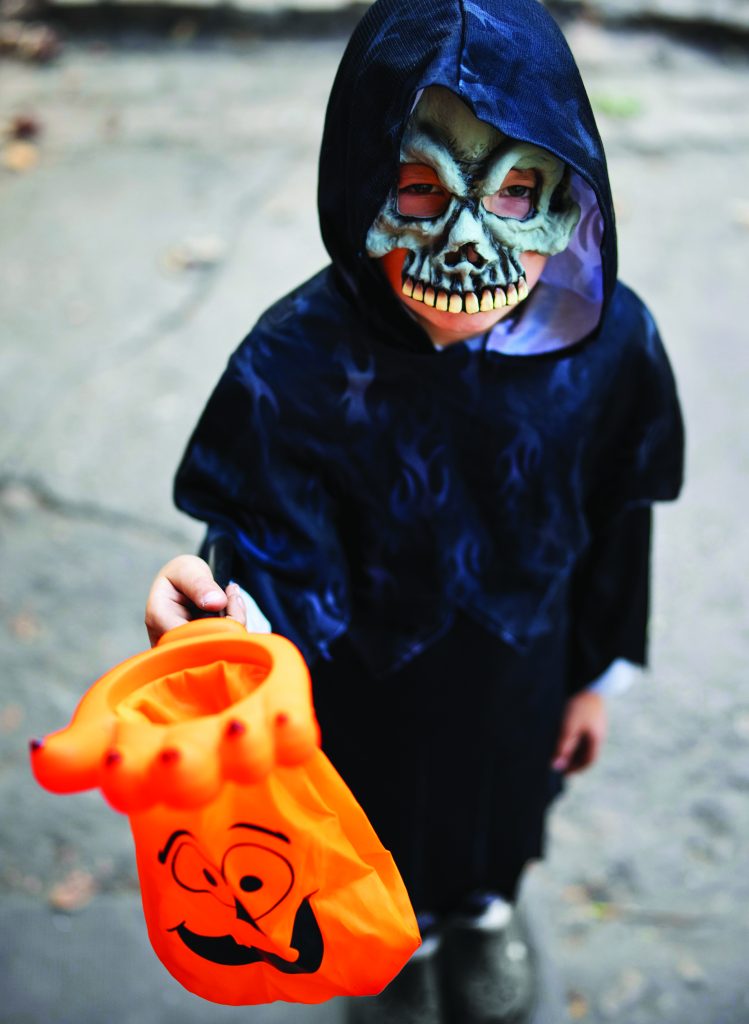 4. Find Additional Activities
Consider bringing in additional activities to compliment the Trunk or Treating, if you're able. Whether it's as simple as a costume contest or as crazy as a petting zoo, here are some ideas to consider:
Costume Contest
Pet Costume Contest
Coloring/Kids Play Station
Cake Walk
Refreshments
Photo Booth Area
Face Painting
Halloween Music/Movie
Bounce Houses & Slides
Petting Zoo
Simple things like a cleared area for dancing, stamp cards with a prize drawing for visiting all the Trunks, or a scavenger hunt are fun additions as well!
Note: Make sure outside vendors have insurance for their services/activities naming you as the additional insured. It's always better to be safe than sorry!
5. Promote, Promote, Promote!
Promoting this game as a safe and fun alternative to standard trick or treating is a great place to start to showcase your Trunk or Treat Event! Having your event be free to the public will also allow more freedom in where and how you promote. 
Social Media is going to be your best friend- reach out to your audience and invite them and their friends to attend. You can create a Facebook Event to let attendees easily track all event details, and allow you to track interest and attendees! Let us at SWFL Marketing Group handle any printed flyers or handouts you'd like for the event.
When the day of the event comes around, make sure all participants know where and when they need to show up (allow enough time for them to set up and decorate!) Make it a fun environment for the participants too, play some festive music and have some water or other refreshments as thanks for their hard work. 
Make sure everyone (participants and attendees) know when the contests are happening, and make announcements to help them remember! Utilize your volunteers- before a contest is about to start, have them walk around and remind attendees to go check it out! Don't forget to snap pictures throughout the event! You want to be able to capture the memories and have images to show next year's potential participants!
Don't forget this is supposed to be fun! Enjoy yourself!
Just because the event is over, doesn't mean the fun is! Make sure to post on social media about how your event went, thank your sponsors and attendees, and reach out to the connections you made! Take the time to post pictures of the winners of your contests and fun candid shots you got during the event. People love looking at pictures!
Please do not hesitate to contact us to set up your in-person or remote meeting to plan out your next great idea! We are available to our customers by phone, at 239-437-4370, by email, or at our physical location! We look forward to hearing from you!