Our company primarily serves organizations in our area where we can see the impact we make on our local economy. Custom Branded Items allow our clients' organizations to stay true to their values in many ways and display those values to those they impact. In addition to the usefulness of the item to the recipient so the goodwill marketing message remains for a long time it also includes the opportunity to share where the items are made both the manufacturing and the decorating of them and the environmental impact of the contents and the manufacturing.
In our day-to-day course of business we always focus on the usefulness to the recipient as that keeps the positive marketing message in front of the recipient longer than any other form of marketing I am aware of. In this blog I want to include the other factors which we can include in our criteria when recommending custom branded items.
As we get to know more about our customers' organizations, we are on the lookout for items that display their values and we can suggest them over other options.
This blog is written just as Memorial Day 2023 approaches. For example we are able to help our clients and customers honor and remember the brave men and women who gave their lives for our country by recommending items which decoration includes American flag-themed hats, shirts, and tote bags showing respect for our country and also for our military heroes.
As a year round practice we want to encourage our readers to look for USA made items.
While the majority of items we sell are decorated in the USA the manufacturing is often overseas. This is due to the process where our supplier partners import blank goods and inventory them in warehouses and plants where on demand we can quickly supply decorated items to meet our clients' needs. This process does contribute to our local economy both by employing the decorating firms teams and satisfying the last minute demands of our clients for custom branded items.
Where USA made is a preference or a need by our clients we can ensure to search only for those options. The USA made criteria does limit options but our supplier partners offer us resources to make our search easy and this way our clients can benefit our country in their business buying as well as the services they provide.
We have a dedicated page on our site that shows only USA Made items, visit it to browse through a selection of items! Depending on company policy we can verify this further quickly meaning check that the item is actually USA made and if it is 100% or partly and ask any other questions that are appropriate to this client.
Another example of one of our favorite suppliers that imports most of their goods to decorate locally they have a good selection of USA made goods that are manufactured and decorated domestically.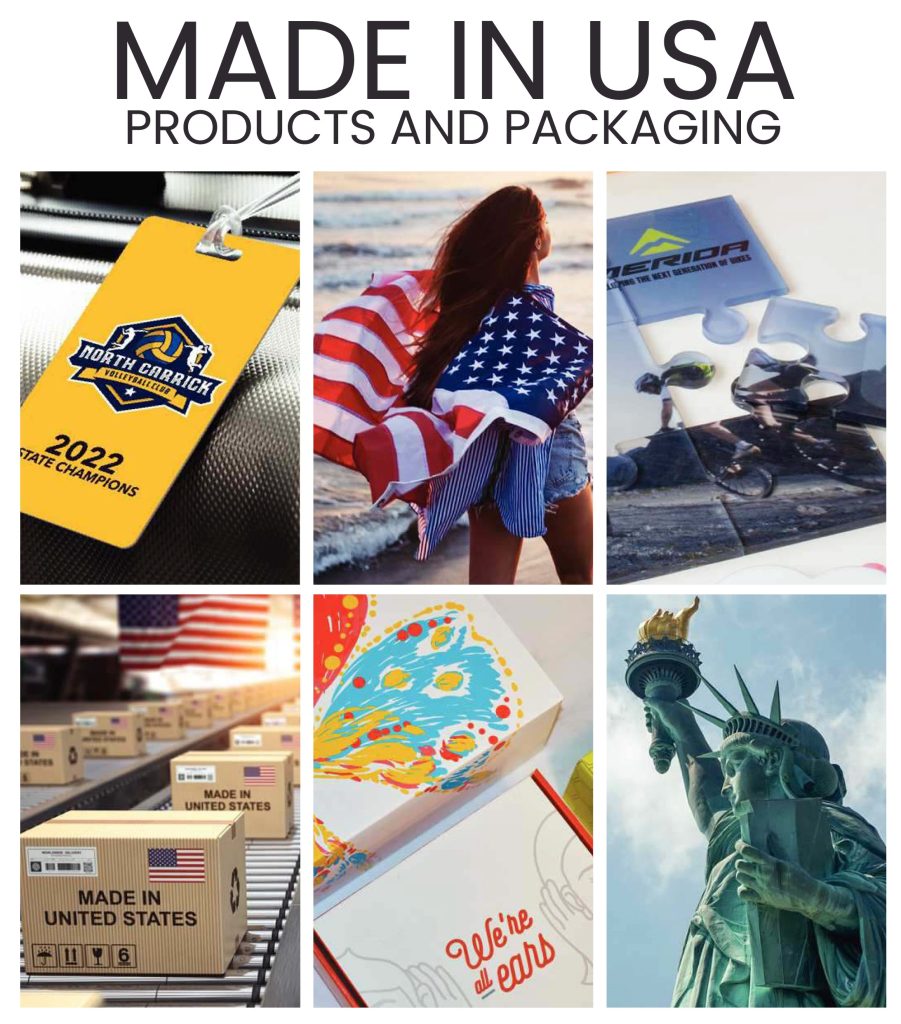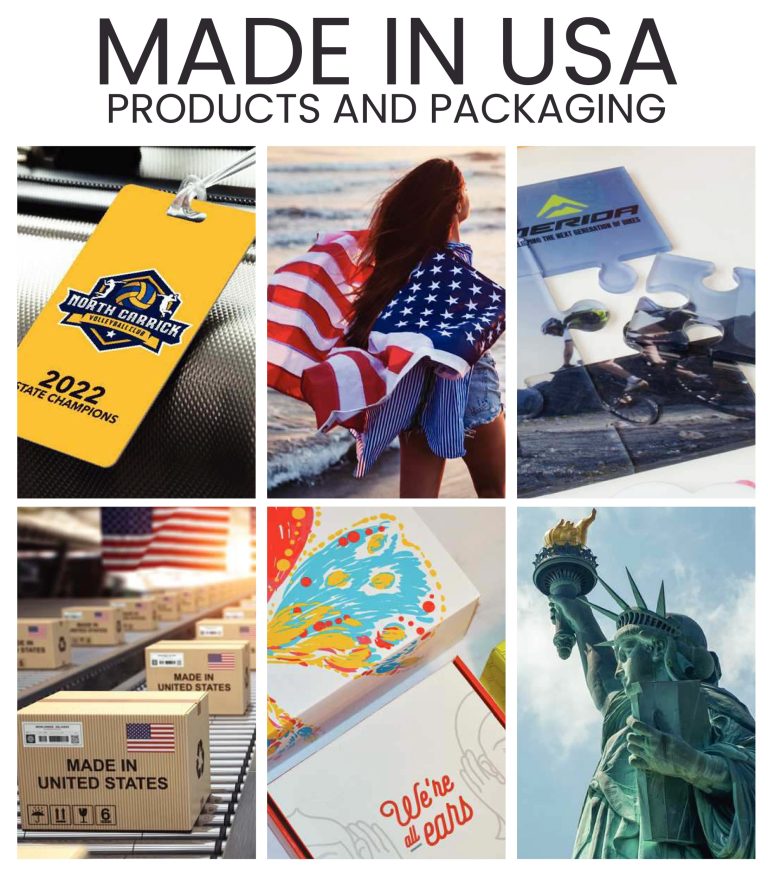 Also this supplier partner is a union shop which is another criteria we can comply with when our client's need or prefer to buy from a union shop source.

Please visit our USA Made page or our online catalog and you can type in keywords like "made in the US" with a quantity and price range, and see the many options we can get branded for your team! Our team will ensure your selections are available and will ship in time to meet your in hands date or we will recommend an alternative(s).
We will not take an order that will not make it for when you need it.
Our team looks forward to helping you on your next campaign or event.
Please never hesitate to reach out to us with any questions or assistance on research!