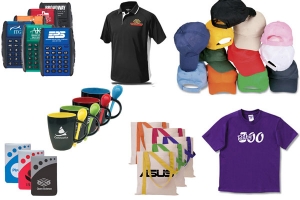 Branding your business is an excellent way to earn your customers by advertisements and also looking beyond the ads so you can create a long lasting impression from the start. It does not matter if you are a small or large business, branding will help to boost your sales and generate many customers for years to come. You want to establish a great reputation, maintain a high credibility status and be competitive with pricing.
Advertising is great way to get exposure but you will also want to think about make an investment in branded goods. These branded goods will reach out to others, allows efficient marketing and increases exposures to your products.
Popular Trends To Expand Exposure By Investing In Branded Goods:
Drink ware
If you elect to promote with sports bottle and mugs they come in many different shapes and colors, they even can be engraved. There are many different styles of cups to match with your organization. These customized cups are inexpensive and will be used to create exposure to your business over and over again. If you are planning on attending an event this is the perfect gift to hand out to potential customers.
Stationary
The stationary can be ordered to fit your exact needs and is very affordable. There is a wide range to choose from such as cubs, pads, notebooks, sticky notes and so much more. This promotional item will act as a marketing gift, is very practical and will definitely create some exposure.
Bags
The imprinted branded tote bag is a great promotional tool because it can be used for so many different activities. One may take this tote to work, school, the gym, out for a day at the beach, the list could go on and on! Other bags available are backpacks, duffel bags, lunch boxes and coolers. These items are great for corporate gifts and enjoyable for people who enjoy the outdoor life, they will be used over and over again.
Stress Items
Customized stress balls have been proven to help eliminate stress, are very popular and will be used repeatedly. They come in various colors, shapes and sizes and there is something that will represent your organization. Who does not have stress at some time or another? This is a must need branded item that will optimize exposure to your business.
Many other popular items to brand:
-Polo Shirts
-T-shirts
-Sweat Shirts
-Sweat Pants
-Hats
-Electronics
-Pens
-Mouse Pads
-Jackets
-Vests
-Clocks
-Frames
-Bumper Stickers
By branding your products it is showing that you are communicating your company's values and characteristics. It will create loyalty to your business and the customer will remember to order from your establishment over and over again!