Many of our suppliers are open for business and most are being creative in helping us help our customers. Some are producing personal protective equipment and many are offering us special pricing and enhanced services for us to reach out to our customers. One enhanced service is drop shipping which was often available but at fees from $5 to $10 per separate package on top of the shipping cost. It was something that we rarely used as our customers were okay to have all items shipped to their offices or event locations. Now and for the near future many of a companies staff is off site and large events have been cancelled so our suppliers are almost all offering drop shipping at greatly reduced rates and even at no charge other than shipping cost of the item.
Here is my pick of a timely gift item that can be drop shipped to business or residential locations in a secure package and makes a perfect gift item for employees going the extra mile or a customer gift either for continuing loyalty or just a recent purchase.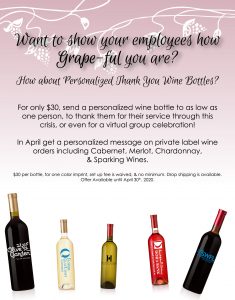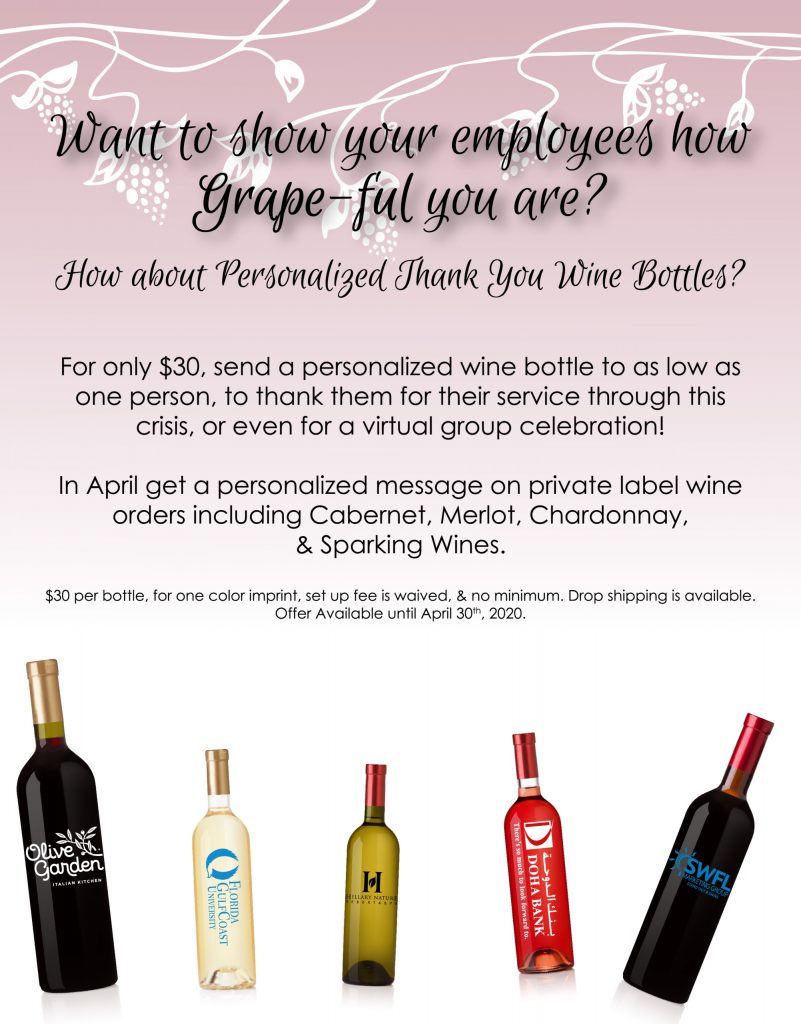 Engraved bottles of wine can be produced and drop shipped one at a time and until April 30 they are on special for $30 per piece. Shipping and special packaging is additional. During the special we have waived set up fees and no minimum orders. Of course the complete order can be shipped to the corporate offices and used to celebrate in person as soon as this can happen and the wine could be a take home gift. See the flyer for additional information or contact us to get information on this item or something else that might be the perfect gift to cheer someone up during this crisis.