The 4th of July is one of the biggest holidays celebrated during the year, and events abound. Many Americans take the whole week off, or a long weekend, for a summer vacation. What better time than this to indulge your customers in patriotic promotional gifts to make their vacation more fun, safer and stress-free?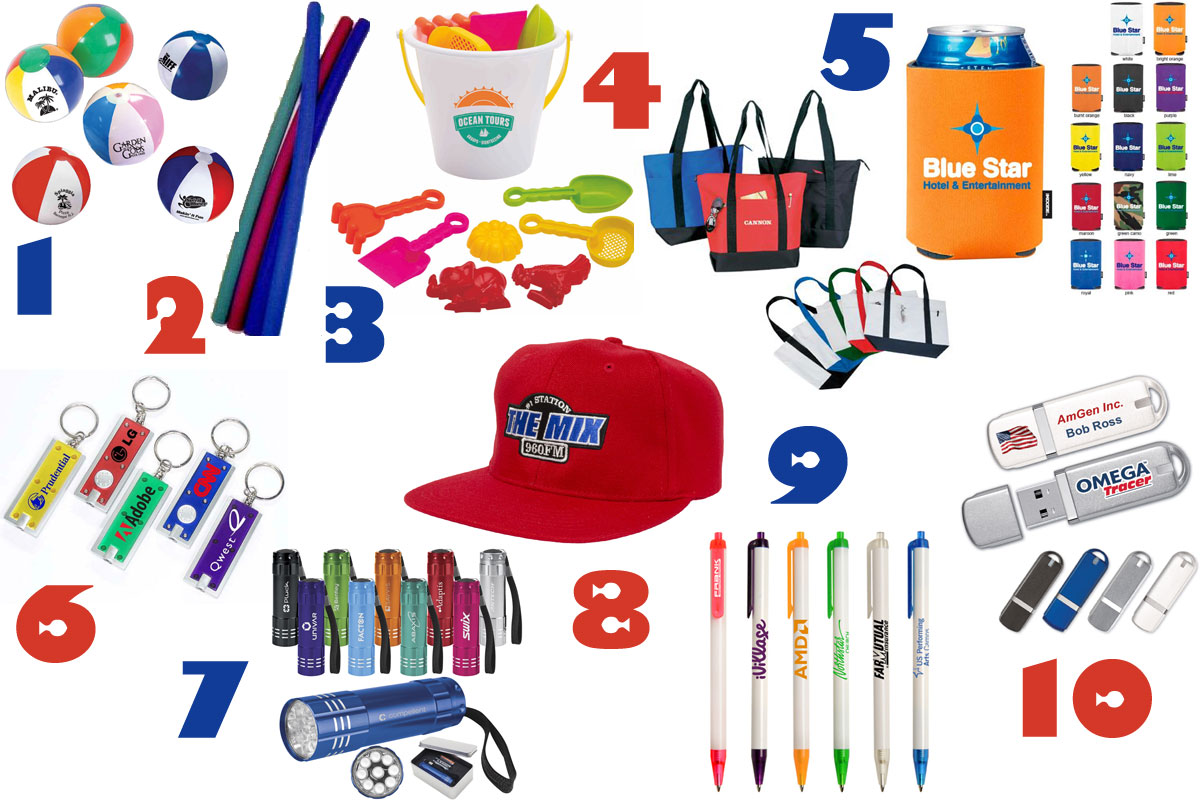 Successful promotional advertising is more complicated than you may think. Establishing a relationship with anyone requires two-way communication, and it is equally important in business. Listening to what your customers want gives you direction, and it is something worth listening to. Products that do not sell well represent your customers' voice, and recognizing incoming messages is essential if you want to show that you are listening.
Featuring products that are important to people who live in Southwest Florida gives you an edge over companies that select generic items that are used anywhere in the country. You do business in an area that is unique, and capitalizing on features of Ft. Myers can help increase a desirable identity.
Relate to the Beach
Living close to the beach gives you the opportunity to put your brand on products that are likely to accompany a family on trips to the beach. The bright sun, the white sands and the Gulf water create the need for products that your customers especially appreciate when they are free. Meeting the needs of the younger population as well as the older generations is essential. When people think you are listening, it tends to make them respect you more. The Fourth of July is a perfect time to show that you can produce promotional products that are designed with them in mind.
Choose Practical Items
Beach gear is used for many months of the year, and items that offer convenience are kept for repeated use.
• Beach balls
Red, white and blue inflatable beach balls are lightweight and easy to brand. Children like them, and adults enjoy tossing them in the water as well. A picnic in a park or by a pool is always more fun when a beach ball makes everyone want to participate.
• Pool noodles
Swimming pool toys that float are fun for adults and children to use at the beach as well.
• Beach bucket with toys
Providing customers with a way to keep kids busy making shapes in the sand can keep children happily occupied for hours.
• Vinyl tote bag
Handy for packing wet bathing suits or bringing home the groceries, a tote bag displays a flag and a brand that are easy to see.
• Colorful coozies
Keeping a drink cold in the sun is easy with a foam beverage holder.
• Key holder with pen light
Help customers find the door key and the lock with ease by providing a way to shed some light on the subject.
• Flashlight
Older customers appreciate having a way to light a path and secure sure footing. In bright red, a flashlight is easy to find when needed.
• Baseball cap
A cap in patriotic colors is a desirable way to increase brand awareness. Popular with guys and gals, baseball caps are popular on Independence Day and everyday.
• Click pen
Bright red and blue trim makes a ball point pen easy to find in a purse.
• USB adapter
Your computer users love to plug in a unit in the car.
As you can see, some of these items are not only great Independence Day gifts, but are also very handy year-round. And it doesn't need to be the 4th of July to show off your Red, White and Blue! If you like one of these ideas, but can't find the item. Try visiting our Online Catalog and searching for the keywords (e.g. flashlight, beach toys or pool noodle).